Hard Rock supports Gold Coast 600 festival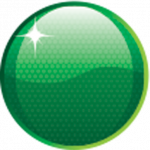 The Hard Rock brand will be the presenting sponsor of the '600 Sounds' music festival, part of the Armor All Gold Coast 600.
The event will now be known as 600 Sounds presented by Hard Rock.
The festival will feature 16 international and Australian acts including Ian Carey, international legends the Beach Boys, Empire of the Sun and Sneaky Sound System, all playing at the Broadwater Parklands across three nights (October 22-24) as part of the Rock N Race format of the Armor All Gold Coast 600.
The event will also feature the Hard Rock Sounds Lounge – the backstage 'green room' serving artists, VIPs and members of the media.
The Hard Rock Café has had a long presence on the Gold Coast, with the famous store located on Surfers Paradise Boulevard.
Armor All Gold Coast 600 General Manager Shane Howard said the partnership was another example of Gold Coast business getting behind the revitalised event.
"The announcement of Hard Rock Cafe as presenting partners for the 600 Sounds music festival is just another example of how the Gold Coast community is embracing this event," said Howard, "
"Just last week we spoke about how the local Gold Coast business community is coming on board with us and we couldn't be happier to today be talking about a partnership with yet another great local business and international brand."
The Armor All Gold Coast 600 will take place on the streets of the Gold Coast from Friday October 22 to Sunday October 24, with 18 international drivers teaming up alongside the V8 Supercar stars.