Fernando Alonso wins for Ferrari in Italy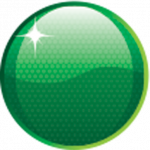 Fernando Alonso has reignited his 2010 World Championship campaign by taking his third victory of the season at Monza.
Having lost the lead to fellow front row starter Jenson Button at the first corner, the Spaniard hounded the McLaren until Button pitted for tyres on Lap 37 of 53.
After pitting just one lap later, Alonso emerged in front of the Briton and subsequently edged away to take a predictably popular victory for Ferrari in Italy.
The win also moves Alonso from fifth to third in the Driver's Championship – now just 21 points behind new leader Mark Webber.
The championship battle took another twist on the opening lap in Monza when Lewis Hamilton broke his right front suspension against the left rear wheel of Felipe Massa's Ferrari as the pair diced for third at the Seconda Variante.
Hamilton was an instant retirement, while Massa continued undamaged to finish third.
Hamilton's demise was not all good news for Webber however, as the Australian was shuffled back through the field during the confusion of the opening lap, dropping from fourth to ninth.
Webber would go on to finish sixth, having pulled impressive passing moves on Michael Schumacher, Robert Kubica and Nico Hulkenberg.
In the closing stages of the race, the Red Bull driver became clearly frustrated by being held up by Hulkenberg's Williams, as the German repeatedly ran through the chicanes while trying to keep Webber behind.
The time lost allowed Sebastian Vettel, who did not pit until the penultimate lap, to leapfrog the train of cars including Webber, and take fourth place ahead of an impressive Nico Rosberg.
Earlier in the race, Webber had passed Vettel on the run to the Parobolica when the German experienced an engine problem, which subsequently cured itself after just a handful of laps.
Hulkenberg went unpenalised for his errors to finish seventh, ahead of Robert Kubica, Michael Schumacher and Rubens Barrichello.
With 187 points, Webber now leads the standings over Hamilton (182), Alonso (166), Button (165) and Vettel (163).
With five races still to go, all five drivers are once again within a single victory of the championship lead.