Details on new Carrera Cup unveiled tonight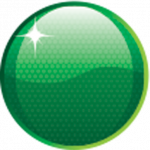 Details of the new Australian Carrera Cup Championship will be revealed to former Carrera Cup competitors in Melbourne tonight.
In a special meeting for around 15 former team's agreement holders, Porsche Cars Australia will announce a number of new initiatives and regulations that will make up the reborn series.
The all-Porsche series is making a comeback in 2011 after it was shelved before the start of the 2009 season.
The balance of the people who submitted expressions of interest in entering have been invited to the same meeting a week later. More than 65 different entities have expressed interest in buying or racing a car.
Twenty-two of the new Carrera Cup Porsches will be shipped to Australia soon, heralding a new era in the popular category.
Porsche motorsport manager Jamey Blaikie told Speedcafe.com.au that as an act of respect, former Carerra Cup competitors will be given purchase priority.
"We're showing some respect to the guys who have had team's agreements in the past, and giving them a week's notice," Blaikie said.
"I won't be taking any orders for any cars from any teams that isn't at that first meeting tonight. So the existing teams agreements holders have a week to sign up first to assure their spot.
"Some of the guys coming tonight are not only competitors, but also Porsche owners and racers as well."
Blaikie says that there will be a number of new innovations within the series to look forward to.
"We do have lots of exciting news," he said.
"There's certainly more than one story. I can't wait to get it out there and show these guys. It has been a lot of work, and I'm pleased that we're getting closer to the point where I'll be able to tell people what we're able to deliver."