Tony D'Alberto bound for WTCC this week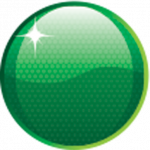 Tony D'Alberto for the World Touring Car Championship? Not quite, but he will be in Valencia, Spain, for next weekend's round of the world title.
D'Alberto, driver of the #3 Centaur Racing Commodore VE in the V8 Supercars Championship Series, will be a special guest of SEAT and driver Tiago Monteiro – D'Alberto's international team-mate for the upcoming Armor All Gold Coast 600 on the Gold Coast.
The 24-year-old is attending as a guest only of SEATs and wants to soak up as much information from the factory team as possible.
"It's a win-win for me," he said.
"I'll get to spend a bit of time with Tiago and get to know him a bit better, and also, Tiago has given me the opportunity to come to Valencia and spend time with his team.
"In V8 Supercars, I've mainly been involved in my own team, so it's a great opportunity to see how other teams operate. He drives for the factory SEAT team in a world championship – hopefully I can pick up a few things and bring those ideas back to Australia and use it in our team."
D'Alberto says that his role will be restricted to observation.
"I'll be looking at the way they do their engineering, the engineers working with the drivers, what they're looking for, just everything that is relevant," he said.
"It's is more about observing from the background, just picking up on the little things. I'm so used to the way we do things, I reckon when they do something different, I'll notice it."
While he is excited to take a trip across to the other side of the world to get an inside look at another race team, the Victorian says he has no intentions of competing in the WTCC at this stage of his career.
"Probably not – V8 Supercars is one of the best championships in the world. The prestige of running in a world championship would be great, but driving in the V8 Supercars is a bit more fun than driving a 2 Litre, front-wheel drive car," he said.
"I wouldn't say no to a test one day. There's no time for me to do it while I'm over there, but you never say never. I'd definitely like to drive one of their cars."
D'Alberto finished eighth in his Qualifying Race at Phillip Island yesterday, and with co-driver Shane Price, will start today's L&H 500 from 20th place.