Surprises in Day 1 of racing at Eastern Creek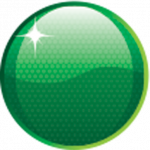 Surprises were the order of the day as racing at Sydney's Eastern Creek Raceway as Round 8 of the Shannons Nationals Motor Racing Championships got underway.
A strong field of Shannons V8 Touring Cars took to the track for their first of three races and it was category newcomer Scott Loadsman who came out on top.
Series leader Evangelou qualified on pole but was beaten to the flag by the Sydney driver, who made his debut behind the wheel of an ex-Paul Morris Commodore in style.
"This is a great series and it was a very enjoyable race," Scott Loadsman said.
"I've never done a time-attack format like this series has and that was great fun. I'm going to come back and run the full year next season!"
Loadsman was fastest in the V8 Touring Cars unique single-car Time Attack session after edging out Evangelou by less than one-tenth of a second.
There were also surprises in store following qualifying for the Kerrick Sports Sedan series' fourth round of the year, with category newcomer James Sera confirming his intentions to battle Darren Hossack for the title by qualifying on pole.
"It's great to be ahead of (main title contenders) Darren Hossack and Kerry Baily, that is for sure," James Sera said.
Hossack was philosophical after qualifying second, stating that the repairs the team was forced to make after a substantial engine failure at Morgan Park cost the team – in more ways than one.
"We had to spend so much making engine and front suspension repairs after Morgan Park that we had to forego new rubber for this weekend," he said.
"I still think we're in the fight and you never know how the races will pan out."
The PPG Gearbox Dash For Cash was red-flagged before the first lap was completed when Scott Butler spun at turn one and made contact with Chris Jackson's Calibra.
In the Formula 3 Australian Drivers Championship the battle for Australia's premier open-wheel title got even closer after flying New Zealander Mitch Evans took pole position and the race one victory.
Evans closed to within one point of series leader Ben Barker, who finished second, with Sydney driver Tom Tweedie holding third place in the standings, just four behind the leader.
The chaotic race saw Evans and Barker pull away from the field whilst Tweedie was left to hold on after a battle with returning driver Mat Sofi. Queenslander Chris Gilmour completed the top five.
In the Porsche GT3 Cup Challenge presented by Mission Foods, Sven Burchartz ended the dominating Matt Kingsley's nine-race winning streak after an early battle with the defending champion ended in controversy.
The pair were fighting for the lead when they made contact at turn two, allowing Burchartz to escape into the lead and relegating Kingsley to eighth at the finish. The incident is being looked at by event stewards overnight.
Pole sitter Jon Trende was denied a breakthrough win after being forced to serve a penalty for a jumped start.
The Commodore Cup National Series youth movement continued in qualifying for their penultimate round, Scott Andrews and Josh Hughes locking out the front row.
Andrews' position was made more important when series leader Adam Beechey, his closest title rival, only managed to qualify fifth.
Adam Moore held out Chris Barry in a tight finish in the first race of the PRB Race Series sponsored by L. W. Parry Engineering while Ben Porter dominated a quality Formula Vee field to win their first race.