Staring and Maxwell share Superbike wins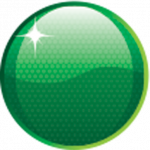 Bryan Staring and Wayne Maxwell have left Phillip island with equal points after a couple of enthralling races at the Phillip Island Grand Prix Circuit, host of Round 6 of the Viking Group Australian Superbike Championship.
Coupled with second place yesterday, Maxwell's victory in today's race result secured round victory for the Demolition Plus GAS Honda rider.
While Cougar Bourbon Honda Racing's Staring scored the same results over the two rounds, Maxwell was awarded the round win due to his win in the final race.
Today's 10-lap race looked certain to end in redemption for Ducati Motologic Racing's Jamie Stauffer, who recovered quickly after a slow start from pole position.
The two-time Australian Superbike Champion passed Maxwell for the lead on lap 4, and the lead changed twice more across the course of the same 4.45km lap.
The see-sawing battle continued for much of the race, and Maxwell took full advantage of a small mistake from Stauffer on the final lap, diving into the lead and greeting the chequered flag in first.
Staring also slipped past Stauffer for second in what has been another solid showing.
"The lead changed every lap and I was just hanging it out there, taking anything that came to me," said Maxwell.
"In the last few laps we were probably all lacking the grip to pull away. Jamie made a small error and I was able to get by him.
"It's been a better weekend for us, and to take the round win is a good result considering the last few have been shockers."
Stauffer scored his fourth race podium of the season despite luck deserting him this weekend.
"It's disappointing to not come away with a win today when we clearly had the pace to do so," said Stauffer.
"The bike was fantastic this weekend, it just seems like the only thing we're missing is luck."
Racer's Edge Suzuki's Scott Charlton was one of the big movers today, leading the race early on before settling in to finish fourth for the race and the weekend.
The result sees him leapfrog Team Suzuki rider Shawn Giles, albeit by half a point, and close the gap to Allerton to just six points.
Riders and teams will turn their attention to the final event on the 2010 calendar at Symmons Plains on November 12-14.
Viking Group Australian Superbike Championship, Phillip Island Round 6 Results
1. Wayne MAXWELL (NSW), 45
2. Bryan STARING (QLD), 45
3. Glenn ALLERTON (NSW), 34
4. Scott CHARLTON (VIC), 33
5. Shawn GILES (VIC), 31
6. Jamie STAUFFER (NSW), 29
7. Shannon JOHNSON (VIC), 29
8. Robert BUGDEN (QLD), 28
9. Craig McMARTIN (NSW), 25
10. Cru HALLIDAY (NSW)22
Viking Group Australian Superbike Championship Standings
1. Bryan STARING (QLD), 211
2. Wayne MAXWELL (NSW), 192.5
3. Glenn ALLERTON (NSW), 149
4. Scott CHARLTON (VIC), 143
5. Shawn GILES (VIC), 142.5
6. Jamie STAUFFER (NSW), 127
7. Shannon JOHNSON (VIC), 119
8. Robert BUGDEN (QLD), 115
9. Joshua WATERS (VIC), 105.5
10. John ALLEN (QLD), 77.5