Sebastien Ogier wins Rally Japan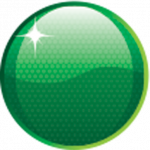 Sebastien Ogier has won his second World Rally Championship event, scoring victory on debut at Rally Japan.
The 26-year-old from France started the final day 5.4 seconds adrift of overnight leader Petter Solberg in third place but moved to the front soon after the start of the day.
With Solberg's privately-run Citroen C4 WRC hampered by a suspected broken damper and second-placed driver Mikko Hirvonen's Ford Focus suffering a differential pump failure, Ogier faced little resistance as he stormed to victory on the 10th round of the season in his factory C4.
"It's amazing really and I'm really happy," said Ogier.
"Arriving here for my first time I knew it was a difficult rally because I don't like stages that are very rough. But quickly I found a good feeling and a good rhythm."
Despite reporting a serious steering problem on top of the damper issue, Solberg managed to soldier to the finish in second place.
"I never thought it would go so well after the fever because I was terrible at the start of the rally," said Solberg.
"But I had a very good feeling. It's just unfortunate we had a problem with the car."
A hamstrung Hirvonen, a double winner in Japan, was less fortunate, however, as he grappled with a troublesome gearchange and was unable to prevent Sebastien Loeb from demoting him to sixth.
Loeb was off song throughout the event but his capture of 10 points for finishing fifth puts him on the brink of his seventh world title, which he can secure with victory on his home event, Rallye de France, which takes place from September 30 – October 3. He rounded off Rally Japan by winning three of Sunday's six gravel stages.
Citroen Junior Team driver Dani Sordo took third on stage 20 but his hopes of a podium finish evaporated when Ford's Jari-Matti Latvala swept in front on the repeat of the Naekawa stage.
Sordo, who started Sunday 15.3s off first place and with an outside chance of winning, was unable to explain his loss of time through the slower sections of the test and was furious at the end of the run.
"I don't understand because I lose time in the slow parts but I drive clean and try everything," said the Spaniard.
Henning Solberg finished seventh with Federico Villagra maintaining the eighth place he inherited when Kimi Raikkonen left the road on Sunday's first stage.
The final WRC points went to Super 2000 World Rally Championship runners Jari Ketomaa and Martin Prokop in ninth and tenth places respectively in their Ford Fiesta S2000s.
Results – Rally Japan
| | | | |
| --- | --- | --- | --- |
| No | Driver | Car | Time |
| 1 | Sebastien Ogier | Citroen C4 WRC | 3:10:26.4 |
| 2 | Petter Solberg | Citroen C4 WRC | +0:15.7 |
| 3 | Jari-Matti Latvala | Ford Focus RS WRC | +0:26.0 |
| 4 | Dani Sordo | Citroen C4 WRC | +0:15.3 |
| 5 | Sebastien Loeb | Citroen C4 WRC | +0:35.2 |
| 6 | Mikko Hirvonen | Ford Focus RS WRC | +1:13.5 |
| 7 | Henning Solberg | Ford Focus RS WRC | +3:03.1 |
| 8 | Federico Villagra | Ford Focus RS WRC | +10:17.9 |
| 9 | Jari Ketomaa | Ford Fiesta S2000 | +14:47.1 |
| 10 | Martin Prokop | Ford Fiesta S2000 | +15:20.8 |
WRC Drivers standings after 10 of 13 rounds
| | | |
| --- | --- | --- |
| 1. | Sebastien Loeb | 201 |
| 2. | Sebastien Ogier | 158 |
| 3. | Jari-Matti Latvala | 132 |
| 4. | Petter Solberg | 118 |
| 5. | Dani Sordo | 107 |
| 6. | Mikko Hirvonen | 94 |
WRC  Manufacturers standings after 10 of 13 rounds
| | | |
| --- | --- | --- |
| 1. | Citroen Total | 345 |
| 2. | BP Ford Abu Dhabi | 250 |
| 3. | Citroen Junior | 183 |
| 4. | Stobart M-Sport Ford | 130 |
| 5. | Munchi's Ford | 46 |