Morgan wins as 10/11 ANDRA Pro Series fires up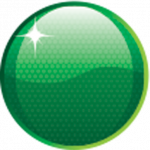 The 2010/2011 ANDRA Pro Series has got off to a rocking start with the 2010 Fuchs Australian Nationals at Sydney Dragway this weekend.
Top Fuel, Top Doorslammer, Top Alcohol, Top Bike, Pro Stock and Pro Stock Bike all enjoyed their first rounds of the new season.
In Top Fuel, Darren Morgan took the win from Bob Shephard with a 4.7 second pass at 320 plus miles per hour.
Morgan lined up against Shepherd for the final run after disposing of a mechanically affected Terry Sainty in the semi final, while Shepherd made it to the final courtesy of a semi final win over Phil Lamattina, with the Carrot King suffering half track tyre shake seeing Shepherd streak past for the win.
In Top Doorslammer, Robin Judd top qualified and went on to take the win after Maurice Fabietti failed to front for the final courtesy of damage suffered in his semi final run.
Fabietti blew a supercharger during his semi final against Gary Phillips and then encountered a large fire, while still holding on for the win ahead of Phillips. Unfortunatley that damage would be such that he was unable to front for the final.
In Top Alcohol, Aaron Hambridge took the win over Wayne Newby.
Hambridge made it to the final after taking the semi final win from a no-show Paul Madill while Newby had earlier disposed of Stephen Ham in his semi final.
Top qualifier Gary Phillips was out of the running in round one after massive tyre shake and a crossed centre line allowed Madill through to progress to the semi finals.
In Pro Stock, Aaron Tremayne continued his strong form in the category to take the win from Dave Newcombe in an extremely tight race down the quarter mile.
Tremayne had earlier taken a semi final win from a red-lighting Denis Whiting while Dave Newcombe had faced off against Jason Hedges.
In Pro Stock Bike, Andrew Badcock led the field early by top qualifying, before going down to Phil Howard in the semi final.
Howard went on to face Michael Gilbertson, who had defeated Peter Cochrane in their semi final run, with Gilbertson taking the round win after Howard shut off on the line.
Next up for the ANDRA Pro Series categories is round two for the Top Fuel and Top Alcohol categories at Sydney Dragway across October 30-31.