Maximum win for Tomasz Gollob in Denmark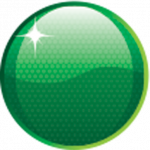 Polish superstar Tomasz Gollob achieved an astonishing 24-point maximum to win the FIM Dansk Metal Nordic SGP at Vojens and extend his lead in the chase for the World Championship.
The 39-year-old produced his second seven-ride maximum of the season to claim a 19-point lead at the top of the standings over reigning No.1 Jason Crump, who finished third.
Despite heavy rain testing riders and their pit crews to the limit throughout the night, Gollob was a model of consistency on the track where he lifted the FIM Speedway World Cup with Poland in August.
If he increases his lead at the SGP summit to 25 points at the FIM Nice Italian SGP at Terenzano in two weeks time, Gollob will definitely be crowned world champion in his home town Bydgoszcz next month.
But having lost the title in 1999 when he went into the final round with a four-point advantage over Swedish legend Tony Rickardsson, Gollob was taking nothing for granted.
"I may have scored maximum points, but that doesn't mean I am world champion now. It's a long journey. But hopefully Terenzano and Bydgoszcz will be good for me and I will be world champion," said Gollob
"I'm in a good position now, but I'm not happy yet because I haven't won it. There are more meetings in the championship."
Gollob is already being hotly tipped to shine at Terenzano, where he dropped just one point on his way to victory last season. But he knows producing a repeat performance will be tough.
It was a great night for the Danes as Kenneth Bjerre put a rough recent run in the Grand Prix series behind him to finish second, while three-time SGP champion Nicki Pedersen was fourth – one spot behind Australian Jason Crump.
Bjerre's 17 points takes him up to fourth in the World Championship and 10 clear of Rune Holta in fifth. The Polish international suffered a nightmare in Denmark after tumbling on turn three and twisting his knee in heat four.
Holta was limping heavily throughout the rest of the night, but battled on bravely to score six points and win his final ride against Crump, Greg Hancock and Magnus Zetterstrom.
Swedish international Freddie Lindgren was also in the wars and suffered a heavy fall when he locked up while pressuring Nicki Pedersen for second place in heat three.
The 24-year-old landed hard on his back and was also sporting a huge bump on the side of his head after the meeting. He is unlikely to appear in Zielona Gora's Polish Ekstraliga play-off semi-final, second leg on Sunday evening.
WORLD CHAMPIONSHIP STANDINGS (after nine rounds):
| | | |
| --- | --- | --- |
| 1. | Tomasz Gollob | 141 |
| 2. | Jason Crump | 122 |
| 3. | Jaroslaw Hampel | 121 |
| 4. | Kenneth Bjerre | 98 |
| 5. | Rune Holta | 88 |
| 6. | Chris Holder | 83 |
| 7. | Greg Hancock | 81 |
| 8. | Chris Harris | 76 |
| 9. | Hans Andersen | 71 |
| 10. | Andreas Jonsson | 70 |
| 11. | Fredrik Lindgren | 70 |
| 12. | Nicki Pedersen | 67 |
| 13. | Magnus Zetterstrom | 60 |
| 14. | Tai Woffinden | 39 |
| 15. | Emil Sayfutdinov | 33 |
| 16. | Davey Watt | 13 |
| 17. | Janusz Kolodziej | 12 |
| 18. | Thomas H Jonasson | 8 |
| 19. | Adrian Miedzinski | 6 |
| 20. | Antonio Lindback | 6 |
| 21. | Niels Kristian Iversen | 6 |
| 22. | Piotr Protasiewicz | 5 |
| 23. | Jurica Pavlic | 5 |
| 24. | Scott Nicholls | 4 |
| 25. | Matej Kus | 3 |
| 26. | Leon Madsen | 3 |
| 27. | Ludvig Lindgren | 2 |
| 28. | Nicolai Klindt | 1 |
| 29. | Linus Sundstrom | 1 |