Mark Skaife: I've still got four or five years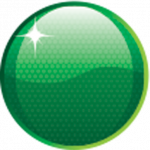 After victory today at the L&H 500 Phillip Island, Mark Skaife says that he has four or five endurance seasons left in him before he considers permanent retirement.
After victory today with regular TeamVodafone driver Craig Lowndes, Skaife started the Island race and did all he needed to allow Lowndes the opportunity to bring home the brand-new #888 Commodore VE in first place.
The win secured Skaife his 88th career race win and Lowndes' 75th.
Skaife labeled today's victory a "fairytale" and says he can continue to be a part-time V8 driver for a number of years to come.
"It's a fairytale for me, for sure. It was pretty emotional," he said.
"When I retired, I said I was happy with that decision, and I'm still happy with that. My fix of coming and doing these races is a very fortunate position in motorsport. There's no other sporting discipline that allows you to do that.
"As long as I can stay fit and I still enjoy the competition, I'll probably do it for the next four or five years if I feel that it is good and it's good fun."
Skaife says that all attention now turns to The Great Race – the Supercheap Auto Bathurst 1000.
"I've really looked forward to these two races, particular Bathurst," he said.
"We all know that Bathurst is the grand final of Australian motorsport and we all know in a month's time we have to go there and do a ripper job."
Team-mate Lowndes applauded his TeamVodafone outfit, the strategy it employed and Skaife himself.
"Tony Cochrane thought we were idiots putting him in at the start of the race!" Lowndes joked.
"Really it was one of those strategies where Mark was always going to start, and we're were going to do a stint-and-a-half each.
"Knowing our fuel consumption, what the car was going to be like, that was the plan, and it was great to see Mark get away and get a good start. He battled his way back through, and knowing that we were going to do an early stop. We had an opportunity to push hard on those set of tyres, but then the second stint for Mark was probably the most crucial. He had to look after tyres and fuel and get us to a window to where we needed to be. Mark did a fantastic job."
For a full L&H 500 race report CLICK HERE