Lowndes and Skaife score big L&H 500 win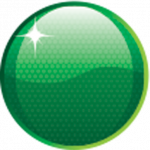 Experience was the winner at Phillip Island today, with Craig Lowndes and Mark Skaife winning the L&H 500 – the first of the V8 Supercars Championship Series endurance races.
Lowndes and Skaife, the most experienced driver combination in the V8 field, took a comfortable win, ahead of Mark Winterbottom/Luke Youlden (Orrcon Steel FPR) and Jason Richards/Andrew Jones (Team BOC).
Victory for Lowndes, driving his brand-new Commodore VE II, has moved him from sixth to fourth in the Championship standings.
TeamVodafone was on course for a dominating one-two result until the #1 Jamie Whincup/Steve Owen entry suffered a mechanical problem – a vibrating front splitter caused an issue with the oil cooler.
Whincup's woes brought a smile to title leader's James Courtney's face, although the Jim Beam Racing driver couldn't capitalise as much as he would have liked. Courtney was running inside the top 10, but fading tyres saw him take a trip through the sand trap, eventually fading to 12th. Regardless, his championship lead has now extended to 179 points ahead of next month's Supercheap Auto Bathurst 1000.
Podium finishers Winterbottom and Richards ran in the reverse position for most of the final portion of the race before Winterbottom executed a move with three laps remaining. It is the first podium finish for both of their team-mates Youlden and Jones respectively.
The #8 Team BOC car had a wheel nut issue at its first pit stop, and by the end of the race had completed five pit stops, including a drive-through penalty. A risky catch-up strategy paid dividends …
Fourth place went to Jack Daniel's Racing's Rick and Owen Kelly. The #15 car led the opening stint of the race, eventually finishing 14 seconds off the lead.
Wilson Security Racing's Tim Slade and Jack Perkins both picked up their best V8 Supercars results with a fine fifth, ahead of another personal best for Jonathon Webb and David Russell (Mother Energy Drinks Falcon).
Webb survived a late-race clash with Paul Dumbrell (The Bottle-O Racing Falcon). Both continued, seeing Dumbrell/Dean Canto take seventh.
Rounding out the top 10 was Russell Ingall/Paul Morris (Supercheap Auto Racing), Garth Tander/Cameron McConville (Toll Holden Racing Team) and Alex Davison/David Brabham (IRWIN Racing Falcon).
The race featured just two Safety Car periods. Trading Post Racing's Jason Bright went off the circuit at turn three early in the race, before Lee Holdsworth suffered a punctured front left Dunlop at turn one, skating off the road at top speed.
The next round of the V8 Championship Series heads to Mount Panorama for the Supercheap Auto Bathurst 1000 (October 7-10).
Race result; L&H 500 Phillip Island
| | | | |
| --- | --- | --- | --- |
| 1 | 888 | C.Lowndes/M.Skaife | 113 |
| 2 | 5 | M.Winterbottom/L.Youlden | 113 |
| 3 | 8 | J.Richards/A.Jones | 113 |
| 4 | 15 | R.Kelly/O.Kelly | 113 |
| 5 | 47 | T.Slade/J.Perkins | 113 |
| 6 | 19 | J.Webb/David Russell | 113 |
| 7 | 55 | P.Dumbrell/D.Canto | 113 |
| 8 | 39 | R.Ingall/P.Morris | 113 |
| 9 | 2 | G.Tander/C.McConville | 113 |
| 10 | 4 | A.Davison/D.Brabham | 113 |
| 11 | 34 | M.Caruso/G.Ritter | 113 |
| 12 | 18 | J.Courtney/W.Luff | 113 |
| 13 | 51 | G.Murphy/T.Blanchard | 113 |
| 14 | 12 | D.Fiore/M.Patrizi | 113 |
| 15 | 3 | T.D'Alberto/S.Price | 113 |
| 16 | 17 | S.Johnson/M.Marshall | 113 |
| 17 | 21 | K.Reindler/D.Wall | 113 |
| 18 | 7 | T.Kelly/D.Wood | 113 |
| 19 | 24 | F.Coulthard/C.Baird | 113 |
| 20 | 11 | J.Bargwanna/G.Seton | 113 |
| 21 | 6 | S.Richards/J.Moffat | 112 |
| 22 | 27 | D.Assaillit/A.Pedersen | 112 |
| 23 | 44 | G.Emery/M.Zukanovic | 112 |
| 24 | 30 | M.Noske/N.Pretty | 112 |
| 25 | 16 | T.Ricciardello/T.Douglas | 112 |
| 26 | 10 | A.Thompson/N.Percat | 111 |
| 27 | 9 | S.van Gisbergen/J.McIntyre | 110 |
| 28 | 22 | W.Davison/D.Reynolds | 109 |
| 29 | 1 | J.Whincup/S.Owen | 104 |
| DNF | 33 | L.Holdsworth/D.Besnard | 68 |
| DNF | 14 | J.Bright/M.Halliday | 55 |
Championship result after Race 17
| | | |
| --- | --- | --- |
| 1 | James Courtney | 2101 |
| 2 | Jamie Whincup | 1922 |
| 3 | Mark Winterbottom | 1862 |
| 4 | Craig Lowndes | 1739 |
| 5 | Shane van Gisbergen | 1689 |
| 6 | Garth Tander | 1680 |
| 7 | Rick Kelly | 1574 |
| 8 | Lee Holdsworth | 1439 |
| 9 | Michael Caruso | 1358 |
| 10 | Paul Dumbrell | 1314 |
| 11 | Jason Richards | 1307 |
| 12 | Steven Johnson | 1274 |
| 13 | Jonathon Webb | 1189 |
| 14 | Tim Slade | 1142 |
| 15 | Russell Ingall | 1121 |
| 16 | Will Davison | 1023 |
| 17 | Todd Kelly | 982 |
| 18 | Tony D'Alberto | 965 |
| 19 | Steve Richards | 907 |
| 20 | Jason Bright | 874 |
| 21 | Alex Davison | 873 |
| 22 | Jason Bargwanna | 815 |
| 23 | Fabian Coulthard | 743 |
| 24 | Dean Fiore | 716 |
| 25 | Greg Murphy | 689 |
| 26 | Tony Ricciardello | 584 |
| 27 | Daniel Gaunt | 539 |
| 28 | Karl Reindler | 499 |
| 29 | Andrew Thompson | 388 |
| 30 | Cameron McConville | 261 |
| 31 | Mark Skaife | 260 |
| 32 | Luke Youlden | 239 |
| 33 | Owen Kelly | 222 |
| 34 | Andrew Jones | 221 |
| 35 | Jack Perkins | 191 |
| 36 | Dean Canto | 183 |
| 37 | David Russell | 178 |
| 38 | Paul Morris | 176 |
| 39 | Warren Luff | 154 |
| 40 | Michael Patrizi | 123 |
| 41 | Marcus Marshall | 123 |
| 42 | Tim Blanchard | 122 |
| 43 | Shane Price | 116 |
| 44 | Glenn Seton | 113 |
| 45 | Dale Wood | 112 |
| 46 | Greg Ritter | 109 |
| 47 | James Moffat | 107 |
| 48 | Craig Baird | 98 |
| 49 | David Wall | 97 |
| 50 | Steve Owen | 95 |
| 51 | John McIntyre | 91 |
| 52 | Damian Assaillit | 83 |
| 53 | Ant Pedersen | 83 |
| 54 | David Reynolds | 78 |
| 55 | Geoff Emery | 76 |
| 56 | Marcus Zukanovic | 76 |
| 57 | Mark Noske | 74 |
| 58 | Nathan Pretty | 74 |
| 59 | Taz Douglas | 62 |
| 60 | Nick Percat | 53 |
| 61 | David Besnard | 41 |
| 62 | Matthew Halliday | 29 |