Jason Meyers takes biggest win of his career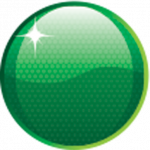 Californian Jason Meyers added his name to the illustrious list of winners at the 57th Annual Gold Cup Race of Champions at Silver Dollar Speedway in Chico, California on Saturday night.
Meyers claimed the biggest win of his 14-year career, and the $50,000 winner's cheque, ahead of Steve Kinser and Paul McMahon.
"To win the Gold Cup is absolutely awesome," said Meyers. "
To be on the list of drivers that have won this prestigious race over the years is pretty incredible.
"Growing up out here, I won my first ever sprint car race at this race track in the Mini Gold Cup no I've finally have the Gold Cup. This is amazing.
"This entire team is doing a fantastic job. We are having fun right now and winning races and that's what it's all about. I can't say enough about this team and am excited for what we are capable of the rest of the year."
Kinser came all the way from the 18th starting spot to finish second aboard the Bass Pro Shops Maxim after racing his way into the main event through the Last Chance Showdown.
The 20-time series champion was leading the opener on Thursday night when he suffered a broken right rear hub which ended his night and then had some more bad luck on Friday night as he was involved in an accident on the final lap. He methodically worked his way to the front on Saturday night and came up just less than second short of the win.
McMahan started third and battled Jason Sides in the early going for the runner-up spot. He lined up on the outside of the front row on the final double file restart of the night with two laps remaining.
Kinser got around him on the restart and he ended up coming home third, which matched his best finish in the main event of the Gold Cup at his home track.
Joey Saldana, the current World of Outlaws point leader recovered from a trip to the work area on the 27th lap to change a right rear tire that was going down to finish seventh aboard the Budweiser Maxim. Since the finale of the Gold Cup utilized a different format than a standard World of Outlaws event, each competitor earned 75 "Show-up" points, with Saldana retaining the lead by just two points over Meyers with 10 races remaining in 2010.
World of Outlaws Sprint Car Series
Silver Dollar Speedway, Chico, CA
A-main (40 laps)
| | |
| --- | --- |
| 1. | Jason Meyers |
| 2. | Steve Kinser |
| 3. | Paul McMahan |
| 4. | Jac Haudenschild |
| 5. | Donny Schatz |
| 6. | Kyle Larson |
| 7. | Joey Saldana |
| 8. | Bud Kaeding |
| 9. | Jonathan Allard |
| 10. | Sammy Swindell |
| 11. | Jason Sides |
| 12. | Brent Kaeding |
| 13. | Shane Golobic |
| 14. | Evan Suggs |
| 15. | Zach Zimmerly |
| 16. | Kraig Kinser |
| 17. | Craig Dollansky |
| 18. | Bobby McMahan |
| 19. | Danny Lasoski |
| 20. | Robbie Whitchurch |
| 21. | Tommy Tarlton |
| 22. | Sam Hafertepe Jr. |
| 23. | Brad Sweet |
| 24. | Kerry Madsen |