How Team BOC executed a miracle comeback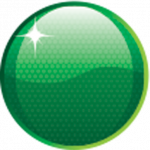 Jason Richards, Andrew Jones and the Brad Jones Racing team produced one of the greatest comebacks in V8 Supercars history at the L&H 500 at Phillip Island today.
The #8 Team BOC Commodore VE II went down a lap early in the race and received a drive-through penalty when a faulty wheel cost co-driver Jones an unscheduled pit stop on lap seven. When the wheel nut flew off in pit lane, he was forced to serve a drive-through penalty, putting the car seemingly out of contention.
Jones drove well to unlap himself, but the car still needed a Safety Car to get back in touch with the leaders. Unfortunately, that Safety Car came courtesy of the second BJR Commodore of Jason Bright/Matt Halliday.
Richards took over driver-duties and, with the help of some mastermind strategy from the team, worked his way up to second with a handful of laps to go.
In a nerve-racking race finale, Richards fended off a charging Orrcon Steel FPR Falcon of Mark Winterbottom, but had to concede with just a few laps to go, crossing the line third.
Richards said that he took maximum risk to get the car into a strong position.
"To be honest, I can't believe it. What are the chances?" he said.
"We had three cars in the pit lane on laps eight, nine and 10; got a drive-through on lap 10 and it all seemed to compound our hopeless situation.
"But we had a fast car and we were committed. Man, I was just committed 100 percent, making massive moves to get ourselves back in the race – maximum risk, maximum speed, but it's all you can do when you're that far back.
"When I popped out after the last stop, the team said I was P3 and I said 'wow that's impressive! I gave it all I had every lap and never gave up; a bit like the All Blacks last night!"
The third place was Jones' best V8 Supercars result and he was equally as delighted as Richards.
"JR has to be the best bloke to have in the car at the end of a race at the moment. I think I'm going to kiss him!" he said.
"Our car's very consistent on its tyres. In my stint I was just getting into a position to pick a few cars off when, for whatever reason, I got a flat front tyre.
"I found out later it was a wheel nut that came loose, which was a common problem across all three cars. We're not really sure what caused it at the moment; it's the most loaded side of the car but it didn't happen again, so I'm not sure.
"The wheel nut actually flew off in the stop, which earned me a drive through penalty as well so we were a fair bit down. Fortunately the car was really pacey over a stint; very enjoyable to drive."
CLICK HERE for a full report on the L&H 500