Hamlin wins, Ambrose fifth at Richmond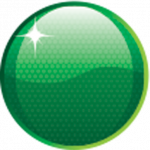 Marcos Ambrose has secured his best oval finish of 2010, finishing a solid fifth place at Richmond International Raceway in the NASCAR Sprint Cup.
While Denny Hamlin went on to win a race of a mere three caution periods, Ambrose made up a number of positions after starting from 13th.
The result is the first time Ambrose has finished two-consecutive premiere NASCAR Sprint Cup Series races inside the top 10, following on from his 10th place at Atlanta last weekend.
"We've had some tough times this year, but at the moment we're running great," Ambrose said.
"I'm really excited for the whole team, everyone has been putting in a big effort and we're getting the results we deserve.
"It was hard out there racing with the contenders for The Chase, I wanted to run hard, but at the same time I didn't want to ruin their championship.
"In the past two weeks we have been a contender on two different types of oval tracks, which is gratifying.
"I'm really proud, and I'm really looking forward to next weekend, it feels really good."
The victory was fought out between Joe Gibbs Racing team-mates Denny Hamlin and Kyle Busch, with Hamlin's victory leaving him the top seed in The Chase for the Sprint Cup, after winning six races throughout the preliminary season.
The Virginia native from Chesterfield fought off numerous challenges from Jimmy Johnson, Clint Bowyer and Busch to win the last event before NASCAR's 10-race version of a playoff begins next Sunday at New Hampshire Motor Speedway.
The victory was Hamlin's second at his home-state track and his series-leading sixth of the season, which gives him the top seed for the playoff races.
Twelve drivers qualify for the playoffs and their points are recalculated beginning at New Hampshire. Each of the 12 drivers get 5,000 points plus 10 bonus points for each win this season.
Hamlin's six wins put him atop the list with 5060 points. Jimmie Johnson, who finished third Saturday night, is seeded second with five wins, for 5050 points. Kyle Busch, runner-up Saturday night, will be seeded fourth. Regular-season points leader Kevin Harvick, who was ninth Saturday night, will be seeded third.
Rounding out the top 10 finishers Saturday night were Joey Logano, Ambrose, Bowyer, Juan Pablo Montoya, A J Allmendinger and Carl Edwards.
Drivers in the Chase for the NASCAR Sprint Cup include Hamlin, Johnson, Harvick, Kyle Busch, Kurt Busch, Tony Stewart, Greg Biffle, Jeff Gordon, Carl Edwards, Jeff Burton, Matt Kenseth and Bowyer.
Richmond International Speedway- Air Guard 400
1. Denny Hamlin (Toyota)
2. Kyle Busch (Toyota)
3. Jimmie Johnson (Chevrolet)
4. Joey Logano (Toyota)
5. Marcos Ambrose (Toyota)
6. Clint Bowyer (Chevrolet)
7. Juan Pablo Montoya (Chevrolet)
8. A.J. Allmendinger (Ford)
9. Kevin Harvick (Chevrolet)
10. Carl Edwards (Ford)
NASCAR Sprint Cup Standings (after race 26 of 36)
1. Kevin Harvick (Chevrolet)- 3723 points
2. Kyle Busch (Toyota)- 3495
3. Jeff Gordon (Chevrolet)- 3493
4. Carl Edwards (Ford)- 3427
5. Jimmie Johnson (Chevrolet)- 3417
6. Tony Stewart (Chevrolet)- 3417
7. Jeff Burton (Chevrolet)- 3390
8. Matt Kenseth (Ford)- 3346
9. Denny Hamlin (Toyota)- 3342
10. Kurt Busch (Dodge)- 3337
11. Clint Bowyer (Chevrolet)- 3221
12. Greg Biffle (Ford)- 3177
24. Marcos Ambrose (Toyota)- 2565