Swindell wins Gold Cup opener at Chico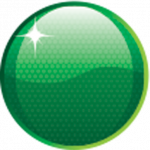 Meyers takes over World of Outlaws points lead
Sammy Swindell is continuing to prove he is like a good wine that gets better with
age after taking out the opening preliminary night of action at the Gold Cup Race of Champions at Silver Dollar Speedway in California.
The three-time World of Outlaws Champion won the event for the first time in 1981 and has been trying to win the famed event ever since.  Last night's victory was his first win at the venue since a preliminary win in 1996.
Swindell battled fellow Hall of Famer Jac Haudenschild for a majority of the 30-lap contest, trading the lead three times, and slicing in and out of traffic, running side-by-side.
Swindell took the lead from Haudenschild for the first time aboard the Big Game Treestands Maxim on the fourth lap on the low side of turns one and two. Haudenschild retook the top spot on the 18th circuit coming off turn four in heavy traffic.
Swindell moved back into the lead with three laps remaining when Haudenschild hooked a rut and got upside coming off turn four while out front.
"It's great to get a win here and hopefully we can get two more," said Swindell.
"I got in the traffic and got hung up on one of the back markers and nearly got up over his wheel and that let Haud (Jac Haudenschild) get by.
"His car was a little too tight and kept standing up on him. I was just kind of waiting for my chance. A couple of times I was around him there in (turns) one and two and there wasn't a lot to work with in three and four so I didn't try that. The car was good enough that I could get down in there and I was just hoping to get another chance at him."
Local driver Jonathan Allard finished second behind Swindell with Brad Sweet
matching the best finish of his career with the World of Outlaws career in third place aboard the Auto Value/Bumper to Bumper Maxim.
Jason Meyers came home fourth, coupled with setting fast time to earn five bonus points, to move to the top of the World of Outlaws standings by a mere two markers over Saldana, with Steve Kinser third, only 25 points back.
Kinser got the jump on an early restart and charged into turns one and two as the leader when the right rear hub on his machine broke, sending him into a flip and ending his night in the 24th spot. A total of eight cars were caught up in the incident, including Joey Saldana, who entered the night as the World of Outlaws point leader. Saldana would return to the race after repairs were made to his machine and finish 15th.
Meyers earned the most event points of the 52 competitors in attendance, as he set fast time and won a heat. Event points earned on Thursday and Friday will set the feature lineups for Saturday night.
World of Outlaws Sprint Car Series
Silver Dollar Speedway Night #1; Chico, CA
A-main (30 laps)
| | |
| --- | --- |
| 1. | Sammy Swindell |
| 2. | Jonathan Allard |
| 3. | Brad Sweet |
| 4. | Jason Meyers |
| 5. | Sam Hafertepe Jr. |
| 6. | Jason Sides |
| 7. | Paul McMahan |
| 8. | Donny Schatz |
| 9. | Kerry Madsen |
| 10. | Kyle Larson |
| 11. | Danny Lasoski |
| 12. | Kraig Kinser |
| 13. | Lucas Wolfe |
| 14. | Shane Golobic |
| 15. | Joey Saldana |
| 16. | Roger Crockett |
| 17. | Craig Dollansky |
| 18. | Bobby McMahan |
| 19. | Jac Haudenschild |
| 20. | Ben Gregg |
| 21. | Sean Becker |
| 22. | Tommy Tarlton |
| 23. | Evan Suggs |
| 24. | Steve Kinser |
World of Outlaws Championship Standings
| | | |
| --- | --- | --- |
| 1. | Jason Meyers | 7699 |
| 2. | Joey Saldana | 7697 |
| 3. | Steve Kinser | 7674 |
| 4. | Donny Schatz | 7571 |
| 5. | Jason Sides | 7524 |
| 6. | Paul McMahan | 7422 |
| 7. | Craig Dollansky | 7104 |
| 8. | Lucas Wolfe | 7062 |
| 9. | Kraig Kinser | 7014 |
| 10. | Danny Lasoski | 6959 |