Supreme Schatz at Silver Dollar Speedway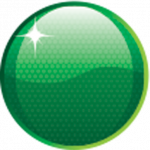 Joey Saldana moves back into World of Outlaws points lead
Four-time World of Outlaws Champion Donny Schatz picked up the win on the second night of the Gold Cup Race of Champions in an exciting 30-lap contest with California native Paul McMahan at Silver Dollar Speedway in California.
Schatz started second and fell back fell back to third on the lap three before getting around Jason Sides to move into the runner-up spot and then track down McMahan, who led from the outset. Schatz battled McMahan for a number of laps in traffic before taking the lead on the high side of turn four on the lap 13.
The Armor All/STP J&J pilot took control for the remainder of the race to score his fourth win of the season and the 104th of his World of Outlaw career, which puts him just three behind Hall of Famer Doug Wolfgang for fourth on the series all-time win list.
"It was a great night for us," said Schatz.
"We kept plugging away and plugging away at it. It's fun to race with guys like Paullie (McMahan) and Joey (Saldana). I haven't had that much fun in a while. It's good to have that and great to return to Victory Lane, especially here at Chico.
"I have struggled every time I have come back here after I won the Gold Cup (in 2004). A lot of it is probably having the hardest crash of your life and the fire and walking away from it and coming back to a place I enjoy.
"They do a great job here and make the track great. There was a middle, a top and a bottom.
"I got by Paul (McMahan) in traffic and just about got passed back. That's the way it's supposed to be. I hope the fans enjoyed every minute of it, because I know I did."
Joey Saldana came home third to retake the lead in the World of Outlaws championship standings by a mere two markers over Jason Meyers, who had taken the lead on Thursday night by two over Saldana. Meyers finished fourth on the tonight as he too chases his first title.
Steve Kinser, the 20-time World of Outlaws champion, remains third in points and is 55 points back after contact with a lapped car on the final lap tonight relegated him to a 19th-place finish, following a first lap spin that sent him to the rear of the field from which he had worked his way back into the Top-10.
Schatz is currently fourth in the standings, 119 markers out, as he chases his fifth consecutive title.
Australian Kerry Madsen ended up seventh on the second night of the Gold Cup aboard the Halls Haulage KPC.
The 57th Annual Gold Cup Race of Champions at Silver Dollar Speedway in Chico, California wraps up on Saturday night with the 40-lap $50,000 to-win finale.
World of Outlaws Sprint Car Series
Silver Dollar Speedway Night #2; Chico, CA
A-main (30 laps)
| | |
| --- | --- |
| 1. | Donny Schatz |
| 2. | Paul McMahan |
| 3. | Joey Saldana |
| 4. | Jason Sides |
| 5. | Jason Meyers |
| 6. | Jonathan Allard |
| 7. | Kerry Madsen |
| 8. | Sam Hafertepe Jr. |
| 9. | Kyle Larson |
| 10. | Sammy Swindell |
| 11. | Bud Kaeding |
| 12. | Shane Golobic |
| 13. | Lucas Wolfe |
| 14. | Craig Dollansky |
| 15. | Brad Sweet |
| 16. | Chad Kemenah |
| 17. | Danny Lasoski |
| 18. | Kraig Kinser |
| 19. | Steve Kinser |
| 20. | Sean Becker |
| 21. | Jac Haudenschild |
| 22. | Brent Bjork |
| 23. | Jayme Barnes |
| 24. | Evan Suggs |
| 25. | Zach Zimmerly |
World of Outlaws Championship Standings
| | | |
| --- | --- | --- |
| 1. | Joey Saldana | 7841 |
| 2. | Jason Meyers | 7839 |
| 3. | Steve Kinser | 7786 |
| 4. | Donny Schatz | 7722 |
| 5. | Jason Sides | 7670 |
| 6. | Paul McMahan | 7570 |
| 7. | Craig Dollansky | 7226 |
| 8. | Lucas Wolfe | 7186 |
| 9. | Danny Lasoski | 7130 |
| 10. | Kraig Kinser | 7073 |