Sebastian Vettel fastest at Monza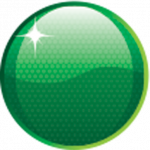 Red Bull Racing's Sebastian Vettel has set the fastest time at the end of the opening day of practice for the Italian Grand Prix at Monza.
The German driver was second fastest in the first session behind McLaren's Jenson Button before he set a blistering time in the second session, almost beating his first practice time by a second.
Vettel was pleased with his time and confident of a good showing in qualifying.
"It was quite good today," he said.
"It's a Friday, so the lap times vary and you don't know what the fuel loads are, but I'm quite confident. It looks better for us here than it did a year ago. Obviously here is no KERS this year, which helps us.
"We need to be patient and we'll see the true pace tomorrow."
Of the championship contenders, McLaren's Lewis Hamilton was third and fourth in the two sessions, while Australian Mark Webber finished both sessions in sixth place.
Webber complained of lose of water pressure in the second session.
"I lost water pressure in P2 and had to stop the car, which compromised our running a little bit, but we still got some good information today," he said.
"The car is going pretty well. I have to find a little bit of lap time myself, but the car is performing and I'm quite happy. We'll see how we go tomorrow, but we're in the ballpark which is nice. Ferrari look strong as well."
For Australian television viewers, qualifying for the Italian Grand Prix will be broadcast on ONE HD tonight at 10:30pm (Sydney) and 11.00pm (Melbourne). Check your local guides.
Practice 1
| | | | |
| --- | --- | --- | --- |
| Pos | Driver | Team | Time/Retired |
| 1 | Jenson Button | McLaren-Mercedes | 1:23.693 |
| 2 | Sebastian Vettel | RBR-Renault | 1:23.790 |
| 3 | Lewis Hamilton | McLaren-Mercedes | 1:23.967 |
| 4 | Robert Kubica | Renault | 1:24.120 |
| 5 | Nico Rosberg | Mercedes GP | 1:24.129 |
| 6 | Mark Webber | RBR-Renault | 1:24.446 |
| 7 | Vitantonio Liuzzi | Force India-Mercedes | 1:24.512 |
| 8 | Fernando Alonso | Ferrari | 1:24.543 |
| 9 | Felipe Massa | Ferrari | 1:24.648 |
| 10 | Michael Schumacher | Mercedes GP | 1:24.756 |
| 11 | Nico Hulkenberg | Williams-Cosworth | 1:24.841 |
| 12 | Paul di Resta | Force India-Mercedes | 1:24.923 |
| 13 | Vitaly Petrov | Renault | 1:25.292 |
| 14 | Sebastien Buemi | STR-Ferrari | 1:25.318 |
| 15 | Pedro de la Rosa | BMW Sauber-Ferrari | 1:25.320 |
| 16 | Kamui Kobayashi | BMW Sauber-Ferrari | 1:25.334 |
| 17 | Jaime Alguersuari | STR-Ferrari | 1:25.897 |
| 18 | Timo Glock | Virgin-Cosworth | 1:26.772 |
| 19 | Jarno Trulli | Lotus-Cosworth | 1:26.898 |
| 20 | Lucas di Grassi | Virgin-Cosworth | 1:26.956 |
| 21 | Heikki Kovalainen | Lotus-Cosworth | 1:27.374 |
| 22 | Bruno Senna | HRT-Cosworth | 1:28.256 |
| 23 | Rubens Barrichello | Williams-Cosworth | 1:28.516 |
| 24 | Sakon Yamamoto | HRT-Cosworth | 1:29.870 |
Practice 2
| | | | |
| --- | --- | --- | --- |
| Pos | Driver | Team | Time/Retired |
| 1 | Sebastian Vettel | RBR-Renault | 1:22.839 |
| 2 | Fernando Alonso | Ferrari | 1:22.915 |
| 3 | Felipe Massa | Ferrari | 1:23.061 |
| 4 | Lewis Hamilton | McLaren-Mercedes | 1:23.154 |
| 5 | Jenson Button | McLaren-Mercedes | 1:23.210 |
| 6 | Mark Webber | RBR-Renault | 1:23.415 |
| 7 | Rubens Barrichello | Williams-Cosworth | 1:23.708 |
| 8 | Robert Kubica | Renault | 1:23.709 |
| 9 | Nico Hulkenberg | Williams-Cosworth | 1:23.852 |
| 10 | Nico Rosberg | Mercedes GP | 1:23.857 |
| 11 | Adrian Sutil | Force India-Mercedes | 1:24.181 |
| 12 | Vitantonio Liuzzi | Force India-Mercedes | 1:24.380 |
| 13 | Vitaly Petrov | Renault | 1:24.407 |
| 14 | Michael Schumacher | Mercedes GP | 1:24.448 |
| 15 | Sebastien Buemi | STR-Ferrari | 1:24.517 |
| 16 | Pedro de la Rosa | BMW Sauber-Ferrari | 1:24.547 |
| 17 | Kamui Kobayashi | BMW Sauber-Ferrari | 1:24.785 |
| 18 | Jaime Alguersuari | STR-Ferrari | 1:25.106 |
| 19 | Jarno Trulli | Lotus-Cosworth | 1:26.204 |
| 20 | Heikki Kovalainen | Lotus-Cosworth | 1:26.306 |
| 21 | Lucas di Grassi | Virgin-Cosworth | 1:26.631 |
| 22 | Timo Glock | Virgin-Cosworth | 1:26.676 |
| 23 | Sakon Yamamoto | HRT-Cosworth | 1:29.498 |
| 24 | Bruno Senna | HRT-Cosworth | No time |