Rally Japan set for tight finish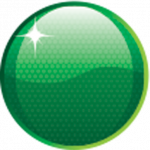 Rally Japan is set to go down to the final stage of the final leg tomorrow after a tight tussle throughout Saturday outside Sapporo. 
Petter Solberg in a Citroen has emerged as the day two hero – with a 3.7-second lead over Ford's Mikko Hirvonen. 
Solberg's dreams of victory were hit by a jump-start penalty on the final stage before lunch, but he refused to let the addition of 10 seconds to his total time dampen his spirits.
 "I don't care about that [time penalty]," said Solberg
 "I can't change it, so I'll just have to keep pushing and go flat out."
 He could do just what he'd done through day one: set fastest times. And he did. He won two of the gravel stages to muscle his way back to the front.
 Ford refused to partake in a tactical approach to the afternoon.
 Five kilometres from the end of SS15, the front-right driveshaft on Latvala's Ford was damaged. The boot on the driveshaft had split allowing the lubricant for the shaft out and gravel and dirt in. The Focus was forced into three-wheel drive for the last five kilometres of the Kamuycep stage and all of Kina and the two Sapporo Dome superspecials.
 "I didn't hit anything," said Latvala.
 "I don't know what caused the problem. It's made the car quite difficult on slow left-hand corners, the car's not pulling very well out of them and in the right-handers it feels like a rear-wheel drive car with lots of oversteer.
 "Once we get the speed up and we're in the quicker sections it's not so bad. I knew the superspecial would be tough, with so many slow corners – we had to be careful in there."
 In the end, Latvala dropped to fifth as he limped through the spectator stage. Hirvonen, however, remains in the thick of the fight for the win. He's second, despite a spin on the day's opening stage.
 Sebastien Ogier has driven another great event to sit third just 5.4-seconds off the lead.
Team-mate Sebastien Loeb remained sixth at the end of day two. The six-time champion had pushed hard and tried to make inroads, but on stages he's not confident in, he was unwilling to risk all and elected to settle for points and any crumbs which might come his way on what's certain to be an absolute thriller of a final day.
Leaderboard – End of Leg #2 Rally Japan
| | | | |
| --- | --- | --- | --- |
| No | Driver | Car | Time |
| 1 | Petter Solberg | Citroen C4 WRC | 2:28:46.1 |
| 2 | Mikko Hirvonen | Ford Focus RS WRC | +0:03.7 |
| 3 | Sebastien Ogier | Citroen C4 WRC | +0:05.4 |
| 4 | Dani Sordo | Citroen C4 WRC | +0:15.3 |
| 5 | Jari-Matti Latvala | Ford Focus RS WRC | +0:30.7 |
| 6 | Sebastien Loeb | Citroen C4 WRC | +0:37.9 |
| 7 | Henning Solberg | Ford Focus RS WRC | +2:07.2 |
| 8 | Kimi Raikkonen | Citroen C4 WRC | +7:01.3 |
| 9 | Federico Villagra | Ford Focus RS WRC | +7:42.1 |
| 10 | Jari Ketomaa | Ford Fiesta S2000 | +11:33.3 |