Qualifying Race, Driver 2, Kelly win, Whincup pole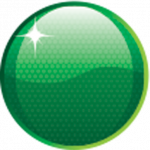 Rick Kelly has crossed the line first in the second Qualifying Race at Phillip Island today – but it will be Jamie Whincup and Steve Owen who will start from pole for tomorrow's L&H 500.
Whincup finished in 14th place, enough to secure the pole slot after team-mate Owen won the first Qualifying Race earlier this afternoon.
It was a dominant day for the #1 TeamVodafone Commodore, with co-driver Owen setting the fastest lap of the qualifying session, winning his qualifying race and Whincup avoiding some late-race madness to secure the top spot.
"Steve did an unbelieve job in the first one," Whincup said.
"I got the worst start of my life and was battling with some of the 'co-drivers.' We've got a quick car, and I'm a bit slower than Steve, so I feel like the B-driver."
Jack Daniel's Racing's Kelly, who will be partnered by namesake Owen Kelly, took the lead at the start of the race and held off a late challenge from Craig Lowndes to secure the win and a front-row start alongside the #1 car.
Lowndes will start tomorrow's L&H 500 from fourth place, behind the Jim Beam Falcon of James Courtney, who finished third in the final Qualifying Race. Garth Tander/Cameron McConville (#2 Toll Holden Racing) with start fifth ahead of Shane van Gisbergen/John McIntyre (#9 SP Tools Racing) and Mark Winterbottom/Luke Youlden (#6 Orrcon Steel FPR).
The second qualifying race was a relatively tame affair, with just one Safety Car period caused by Geoff Emery in the Greg Murphy Racing 'Wildcard' entry.
Tomorrow's 113 lap L&H 500 will start at 1.35pm.
Race result, Qualifying Race 2
| | | | |
| --- | --- | --- | --- |
| 1 | 15 | Rick Kelly | 14 |
| 2 | 888 | Craig Lowndes | 14 |
| 3 | 18 | James Courtney | 14 |
| 4 | 6 | Steven Richards | 14 |
| 5 | 5 | Mark Winterbottom | 14 |
| 6 | 22 | Will Davison | 14 |
| 7 | 17 | Marcus Marshall | 14 |
| 8 | 47 | Tim Slade | 14 |
| 9 | 24 | Fabian Coulthard | 14 |
| 10 | 4 | Alex Davison | 14 |
| 11 | 33 | Lee Holdsworth | 14 |
| 12 | 55 | Paul Dumbrell | 14 |
| 13 | 39 | Russell Ingall | 14 |
| 14 | 1 | Jamie Whincup | 14 |
| 15 | 14 | Jason Bright | 14 |
| 16 | 2 | Cameron McConville | 14 |
| 17 | 21 | David Wall | 14 |
| 18 | 10 | Nick Percat | 14 |
| 19 | 9 | John McIntyre | 14 |
| 20 | 12 | Michael Patrizi | 14 |
| 21 | 19 | David Russell | 14 |
| 22 | 34 | Greg Ritter | 14 |
| 23 | 8 | Andrew Jones | 14 |
| 24 | 27 | Damian Assaillit | 14 |
| 25 | 7 | Dale Wood | 14 |
| 26 | 30 | Nathan Pretty | 14 |
| 27 | 51 | Tim Blanchard | 14 |
| 28 | 11 | Glenn Seton | 14 |
| 29 | 3 | Shane Price | 14 |
| 30 | 44 | Geoff Emery | 12 |
| DNF | 16 | Tony Ricciardello | 13 |