Qualifying Race, Driver 1, Owen takes victory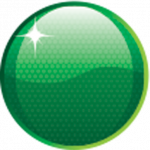 Steve Owen has crushed the field in the first Qualifying Race at Phillip Island today ahead of tomorrow's L&H 500.
The TeamVodafone driver, steering Jamie Whincup's #1 Commodore VE II, drove away from the field, scoring 50 points towards Whincup's title.
Rock Racing's Jason Bargwanna finished a solid second after a race-long dice with  Toll Holden Racing Team's Garth Tander.
The pair, former team-mates at Garry Rogers Motorsport in the late 90s/early 00s, had a fierce scrap that saw them exchange paint on a number of occasions. The battle was won in favour of Bargs, while SP Tools driver Shane van Gisbergen also slipped inside Tander as the factory Holden driver faded.
Fifth place went to Team BOC's Jason Richards ahead of Todd Kelly (Jack Daniel's Racing), Dean Canto (The Bottle-O Racing), Tony D'Alberto (Centaur Racing), Jonathon Webb (Dick Johnson Racing) and Greg Murphy (Castrol EDGE).
Whincup's championship rival James Courtney watched from the sidelines as his co-driver Warren Luff finished 15th – the first of the drivers to complete the compulsory pit stop (at the team's discretion, each car needs to pit in one of the two races).
The 14 lap-race saw an early Safety Car for Michael Caruso's Fujitsu Racing Commodore VE when he was stuck in the wet grass at turn one.
The second Qualifying Race will be held at 4pm today.
Qualifying Race result; Driver 1
| | | | |
| --- | --- | --- | --- |
| 1 | 1 | Steve Owen | 14 |
| 2 | 11 | Jason Bargwanna | 14 |
| 3 | 9 | Shane Van Gisbergen | 14 |
| 4 | 2 | Garth Tander | 14 |
| 5 | 8 | Jason Richards | 14 |
| 6 | 7 | Todd Kelly | 14 |
| 7 | 55 | Dean Canto | 14 |
| 8 | 3 | Tony D'Alberto | 14 |
| 9 | 19 | Jonathon Webb | 14 |
| 10 | 51 | Greg Murphy | 14 |
| 11 | 12 | Dean Fiore | 14 |
| 12 | 44 | Marcus Zukanovic | 14 |
| 13 | 16 | Taz Douglas | 14 |
| 14 | 30 | Mark Noske | 14 |
| 15 | 27 | Ant Pedersen | 14 |
| 16 | 18 | Warren Luff | 14 |
| 17 | 5 | Luke Youlden | 14 |
| 18 | 33 | David Besnard | 14 |
| 19 | 22 | David Reynolds | 14 |
| 20 | 17 | Steven Johnson | 14 |
| 21 | 888 | Mark Skaife | 14 |
| 22 | 47 | Jack Perkins | 14 |
| 23 | 15 | Owen Kelly | 14 |
| 24 | 6 | James Moffat | 14 |
| 25 | 4 | David Brabham | 14 |
| 26 | 14 | Matthew Halliday | 14 |
| 27 | 39 | Paul Morris | 14 |
| 28 | 21 | Karl Reindler | 13 |
| 29 | 24 | Craig Baird | 13 |
| DNF | 10 | Andrew Thompson | 8 |
| DNF | 34 | Michael Caruso | 1 |