Qualifying, Driver 2, Rick Kelly goes fastest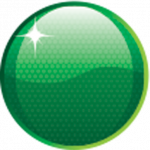 Jack Daniel's Racing's Rick Kelly has taken pole in the Driver 2 qualifying session ahead of the qualifying race this afternoon.
At a circuit that Kelly and the JDR team has shown strong form at in the past, the 2006 V8 champ finished on top of the table ahead of the two TeamVodafone Commodore VEs of Jamie Whincup and Craig Lowndes.
Lowndes had a couple of off-track excursions, but was able to score a top three starting slot for his race.
Kelly said that he was happy with the result, but doesn't want to get too far ahead of himself.
"The car was really good," Kelly said.
"We got pole a couple of years ago, and the team has spent a lot of time during the mid-season break to get more speed out of it.
"I think our car will be strong. When we were here in November last year we finished third and second. We just need to keep a level head, not get too excited and think about tomorrow."
Championship leader James Courtney (#18 Jim Beam Racing) will start his qualifying race from fourth ahead of Mark Winterbottom (#5 Orrcon FPR), Will Davison (#22 Toll HRT), Marcus Marshall (#17 Jim Beam Racing), Steve Richards (#6 Dunlop FPR), Lee Holdsworth (#33 Fujitsu Racing) and Paul Dumbrell (#55 The Bottle-O Racing).
The first qualifying race will be held at 2.35pm, followed by the second qualifying race 4.35pm.
Qualifying result for Driver 2
| | | | |
| --- | --- | --- | --- |
| 1 | 15 | Rick Kelly | 1:32.4448* |
| 2 | 1 | Jamie Whincup | 1:32.4631 |
| 3 | 888 | Craig Lowndes | 1:32.5541 |
| 4 | 18 | James Courtney | 1:32.6858 |
| 5 | 5 | Mark Winterbottom | 1:32.7817 |
| 6 | 22 | Will Davison | 1:33.0556 |
| 7 | 17 | Marcus Marshall | 1:33.0653 |
| 8 | 6 | Steven Richards | 1:33.0748 |
| 9 | 33 | Lee Holdsworth | 1:33.1203 |
| 10 | 55 | Paul Dumbrell | 1:33.2298 |
| 11 | 47 | Tim Slade | 1:33.2338 |
| 12 | 9 | John McIntyre | 1:33.3018 |
| 13 | 3 | Shane Price | 1:33.3023 |
| 14 | 2 | Cameron McConville | 1:33.3206 |
| 15 | 34 | Greg Ritter | 1:33.4380 |
| 16 | 24 | Fabian Coulthard | 1:33.4820 |
| 17 | 7 | Dale Wood | 1:33.5265 |
| 18 | 4 | Alex Davison | 1:33.5359 |
| 19 | 14 | Jason Bright | 1:33.5613 |
| 20 | 39 | Russell Ingall | 1:33.6267 |
| 21 | 19 | David Russell | 1:33.7614 |
| 22 | 12 | Michael Patrizi | 1:33.7697 |
| 23 | 30 | Nathan Pretty | 1:34.1387 |
| 24 | 10 | Nick Percat | 1:34.1781 |
| 25 | 8 | Andrew Jones | 1:34.1928 |
| 26 | 51 | Tim Blanchard | 1:34.4266 |
| 27 | 11 | Glenn Seton | 1:34.5601 |
| 28 | 27 | Damian Assaillit | 1:34.6570 |
| 29 | 44 | Geoff Emery | 1:34.7542 |
| 30 | 16 | Tony Ricciardello | 1:34.7997 |
| 31 | 21 | David Wall | 1:34.8859 |