Qualifying, Driver 1, Steve Owen on top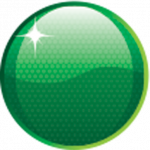 TeamVodafone's Steve Owen will start from pole in this afternoon's first qualifying race at Phillip Island ahead of tomorrow's L&H 500.
In the unique qualifying format, each driver completes a qualifying session and race session each. 50 points are awarded to the winner of each race, and the combined points will determine the grid position for the 500km race.
Owen, the current leader of the Fujitsu V8 Series, was pleased with the result.
"The car is very good, but this is what we've work towards," he said.
"We're chasing the track a bit, so we'll put some things into the car for Jamie's run and we'll see where it goes."
Warren Luff (#18 Jim Beam Racing) will start from second ahead of Shane van Gisbergen (#9 SP Tools), Garth Tander (#2 Toll HRT) and the impressive Jason Bargwanna (#11 Rock Racing) and Jack Perkins (#47 Wilson Security).
The Karl Reindler/David Wall car did not make it onto the circuit after an engine problem in this morning's final practice session.
The Driver 2 qualifying session will be held immediately …
Qualifying result for Driver 1
| | | | |
| --- | --- | --- | --- |
| 1 | 1 | Steve Owen | 1:32.3273* |
| 2 | 18 | Warren Luff | 1:32.5503 |
| 3 | 9 | Shane Van Gisbergen | 1:32.8630 |
| 4 | 2 | Garth Tander | 1:32.9658 |
| 5 | 11 | Jason Bargwanna | 1:32.9768 |
| 6 | 47 | Jack Perkins | 1:33.0122 |
| 7 | 5 | Luke Youlden | 1:33.0242 |
| 8 | 7 | Todd Kelly | 1:33.0411 |
| 9 | 22 | David Reynolds | 1:33.0729 |
| 10 | 888 | Mark Skaife | 1:33.1895 |
| 11 | 8 | Jason Richards | 1:33.2307 |
| 12 | 17 | Steven Johnson | 1:33.2481 |
| 13 | 55 | Dean Canto | 1:33.2546 |
| 14 | 33 | David Besnard | 1:33.3065 |
| 15 | 34 | Michael Caruso | 1:33.3097 |
| 16 | 51 | Greg Murphy | 1:33.3287 |
| 17 | 12 | Dean Fiore | 1:33.5194 |
| 18 | 19 | Jonathon Webb | 1:33.6898 |
| 19 | 15 | Owen Kelly | 1:33.8094 |
| 20 | 10 | Andrew Thompson | 1:33.8457 |
| 21 | 24 | Craig Baird | 1:33.9172 |
| 22 | 3 | Tony D'Alberto | 1:33.9884 |
| 23 | 14 | Matthew Halliday | 1:34.0569 |
| 24 | 4 | David Brabham | 1:34.0743 |
| 25 | 30 | Mark Noske | 1:34.0890 |
| 26 | 39 | Paul Morris | 1:34.3146 |
| 27 | 16 | Taz Douglas | 1:34.6364 |
| 28 | 27 | Ant Pedersen | 1:34.7346 |
| 29 | 6 | James Moffat | |
| EXC | 44 | Marcus Zukanovic | 1:32.3273* |
| – | 21 | Karl Reindler | No time |