Steve Owen outpaces "B-driver" Whincup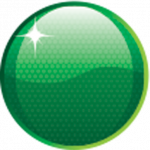 Steve Owen emerged the star of qualifying and racing at the L&H 500 today at Phillip Island, outpacing his more fancied co-driver Jamie Whincup.
Owen qualified the #1 TeamVodafone Commodore VE II on pole for his race, and in doing so, set the fastest qualifying time of the day.
Even reigning Champ Whincup, in the same car, could not match Owen's time, edging him out by 0.12s – a small, yet significant margin.
"At the moment we have a quick car, and Steve is quicker than me. I feel like the B driver," Whincup said.
While Whincup will get the priority stints in the car tomorrow for the 500km race, Owen will still have a big job to complete, not only trying to score TeamVodafone the win, but keeping Whincup's title hopes alive.
Owen, currently leading the Fujitsu V8 Series, says that he is not feeling any extra pressure.
"I'm just doing my job and ticking that off," he said.
"Everyone else in the team does such a good job, so I'm sure if I do my job, the rest will look after itself.
"Being in the Fujitsu Series is a positive, because I expect to roll out and be out the front. This is a little bit of a change of suit, but a similar mentality. I feel privilege to be a part of it."
Owen is no V8 rookie, having nearly racked up 50 V8 Supercars starts. He says that he is not thinking about his driving future until after the endurance races at Phillip Island, Bathurst and the Gold Coast are over.
"I just turn up and do my job and go home," he said.
"I'll consider (my future) after the enduros but at this stage my thoughts are to get through these races and do the best job I can. I always figure that those things sort themselves out, but that's not always the case."