Zukanovic eyes clean, no-fuss V8 debut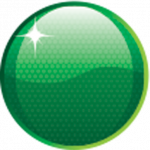 Marcus Zukanovic is aiming to make a clean, no-fuss debut in the V8 Supercars Championship Series this weekend at the L&H 500 at Phillip Island.
The Victorian driver will partner fellow Championship Series debutant Geoff Emery in the #44 Greg Murphy Racing Commodore VE – one of two Wildcard entries in this year's race.
Zukanovic told Speedcafe.com.au that he is looking forward to weekend.
"I'm very excited to be here," he said.
"I'm looking forward to getting some speed out of the car, keeping my nose clean, keeping out of everyone's way and doing my own thing. But I'm very excited. This is what we all aim for."
Zukanovic was originally set to compete at in the Commodore Cup National Series this weekend as part of the Shannons Nationals Motor Racing Championships, but when he got the call from team boss Kevin Murphy, he quickly ditched his Commodore Cup plans.
"We put the Commodore Cup car back in the shed as soon as I got the phonce call!" he said.
"My worse case was Commodore Cup, and I always enjoy that so I still would have had fun, but being here at Phillip Island is a dream."
Zukanovic, currently ninth in the Fujitsu V8 Series, has limited expectations in terms of results.
"Any position will be a great position, but for me, just to gain the experience and see what it is like to be in teh Main Game," he said,.
"We'll wait and see. This rain that we've got here at the moment isn't going to help …"
The practice sessions will be held today for the V8 Supercars.