What's on the Box?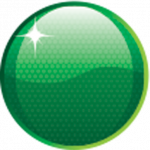 A welcome return for TV viewers this weekend is the V8 Supercars after a nine week break.
V8 Supercars
The season of endurance gets underway with the L&H 500 from Phillip Island. After coverage of the V8 Utes and Superbikes from 2pm on Saturday, coverage of qualifying and the qualifying races can be seen on Seven from 3pm. Sunday strap into the coach LIVE from 12.30pm on Seven for the 500km race.
Formula One
F1 heads to the Italian home of motorsport – Monza outside Milan. Monza is the fastest circuit on the calendar and is expected not to suit the Red Bull of Mark Webber. However, as this season has shown expect the unexpected. Qualifying is on ONE HD Saturday evening, with LIVE pre-race coverage from 9pm Sunday night, followed by the race itself LIVE from 9.50pm.
NASCAR
This weekend is the final race before the 'Chase' in the NASCAR Sprint Cup. On Saturday LIVE from 9am tune into ONE HD for the Nationwide Virginia 250 from Richmond. Same day coverage of the Sprint Cup race can be seen on Foxsports from 5pm Sunday.
Rally
The World Rally Championship is in the 'Land of the Rising Sun'. Daily highlights of Rally Japan can be seen on ONE HD from 5.30pm Saturday, 8.30pm Sunday and 6.30pm Monday evening.
Bikes
The Speedway Grand Prix Series heads to the Vojens in Denmark for the next round. Australia's Jason Crump is keen for another world title, but the competition is fierce on the dirt. Check out the coverage on Foxsports from 3.30pm on Sunday. Coverage of the British Superbikes from Croft can be seen on Eurosport from 3am Monday morning.
Other
The support categories for the Italian Grand Prix get plenty of coverage on Eurosport. After a replay of the opening GP3 race, LIVE coverage of the second race can be seen on Eurosport from 5.30pm on Sunday. The Porsche Supercup is LIVE from 7.45pm later that evening. LIVE from 8.30pm on Eurosport you can catch coverage of the Le Mans Series from Silverstone.
For the full TV guide click here