Van Giz on top after first day at Phillip Island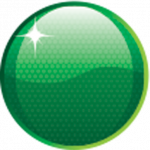 Shane van Gisbergen has set the benchmark at the end of the first day at Phillip Island ahead of this weekend's L&H 500.
The young New Zealander, to be partnered by countryman John McIntyre, placed his #9 SP Tools Falcon FG on top of the timesheets in a day held in mixed conditions.
The Stone Brothers-prepared Falcon finished ahead of the #888 TeamVodafone Commodore of Craig Lowndes/Mark Skaife and the #15 Jack Daniel's Racing Commodore of Rick Kelly/Owen Kelly.
Van Gisbergen said that he was pleased with his car's speed straight off the back of the truck.
"It was pretty hard with the changeable conditions," he said.
"The car was pretty good straight out if the box. We fine-tuned a few things to help us through the high speed corners."
McIntyre, who last started a V8 race at the Clipsal 500 in the Fujitsu Series this year, said that he is feeling comfortable in the car ahead of tomorrow's qualification races.
"It was a good day for me," McIntyre said.
"My times are a reflection of the amount of time that the Stones have given me in the car this year. We've seen fast cars on Friday but not so quick on Sunday, so we'll keep ourselves in check."
Lowndes was surprised with the speed of the his Vodafone Commodore.
"Mark and I are happy with the car. It's had rolled out of the transporter very well," he said.
"Our car is nice in the wet and dry and we are encouraged by it. The track gripped up, and once we got the dry line, the track gripped and it was surprising – quite nice. We know tomorrow will be different with the sprint races, but at the moment, we're in good shape."
Rick Kelly, third at the end of the third session, was relaxed about the session. Kelly allowed team-mate Owen Kelly (no relation) complete the majority of the final session before Rick jumped in at the end and set his top three time, edging out an impressive Fabian Coulthard/Craig Baird in the #24 Bundaberg Red Racing Commodore VE.
Championship combatants Jamie Whincup/Steve Owen and James Courtney/Warren Luff ended the day fifth and sixth respectively.
Check out Shane van Gisbregen's reaction to setting the fastest time at Phillip Island
Results, Practice 3, L&H 500, Phillip Island
| | | | |
| --- | --- | --- | --- |
| 1 | 9 | S.Van Gisbergen/J.McIntyre | 1:32.7984* |
| 2 | 888 | C.Lowndes/M.Skaife | 1:33.0191 |
| 3 | 15 | R.Kelly/O.Kelly | 1:33.4120 |
| 4 | 24 | F.Coulthard/C.Baird | 1:33.4214 |
| 5 | 1 | J.Whincup/S.Owen | 1:33.5070 |
| 6 | 18 | J.Courtney/W.Luff | 1:33.5473 |
| 7 | 7 | T.Kelly/D.Wood | 1:33.5537 |
| 8 | 5 | M.Winterbottom/Youlden | 1:33.6347 |
| 9 | 2 | G.Tander/C.McConville | 1:33.7060 |
| 10 | 17 | S.Johnson/M.Marshall | 1:33.7163 |
| 11 | 47 | T.Slade/J.Perkins | 1:33.7310 |
| 12 | 22 | W.Davison/D.Reynolds | 1:33.7393 |
| 13 | 33 | L.Holdsworth/D.Besnard | 1:33.9472 |
| 14 | 6 | S.Richards/J.Moffat | 1:34.2383 |
| 15 | 4 | A.Davison/D.Brabham | 1:34.2817 |
| 16 | 12 | D.Fiore/M.Patrizi | 1:34.3273 |
| 17 | 39 | R.Ingall/P.Morris | 1:34.5215 |
| 18 | 8 | J.Richards/A.Jones | 1:34.6620 |
| 19 | 10 | A.Thompson/N.Percat | 1:34.6912 |
| 20 | 21 | K.Reindler/D.Wall | 1:34.9149 |
| 21 | 51 | G.Murphy/T.Blanchard | 1:34.9650 |
| 22 | 11 | J.Bargwanna/G.Seton | 1:34.9697 |
| 23 | 55 | P.Dumbrell/D.Canto | 1:34.9831 |
| 24 | 19 | J.Webb/David Russell | 1:35.0727 |
| 25 | 3 | T.D'Alberto/S.Price | 1:35.1543 |
| 26 | 14 | J.Bright/M.Halliday | 1:35.2835 |
| 27 | 30 | M.Noske/N.Pretty | 1:35.4343 |
| 28 | 34 | Michael Caruso | 1:35.5700 |
| 29 | 16 | T.Ricciardello/T.Douglas | 1:36.2263 |
| 30 | 27 | D.Assaillit/A.Pedersen | 1:36.3296 |
| 31 | 44 | G.Emery/M.Zukanovic | 1:36.6111 |