Murphy to decide his race fate this afternooon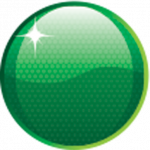 Four-time Bathurst champion Greg Murphy says it is still too early to call whether he will take part in this weekend's L&H 500 at Phillip Island.
Murphy, who is recovering from recent back surgery, completed 11 laps of the Phillip Island Grand Prix Circuit in his Castrol EDGE Commodore in this morning's first practice session, run in damp conditions.
"It's good to get back in the car and after a handful of laps my back feels fine, no problem at all," Murphy said.
"Nothing was affected then but the track's a bit damp so you're not driving it hard and you're not having the cornering and braking forces you would if it was dry.
"As it stands it's no problem, but we need to put some more strain on it and see how I stand up. I won't make a call until the end of the day."
Murphy finished the first session eighth quickest. In the second session, both Murphy and team-mate Tim Blanchard drove the Castrol EDEG car, finishing 26th.
The third and final 40 minute session begins at 2.10pm.