Kelly Racing debuts new engineering line-up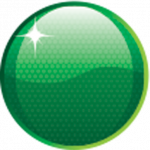 Kelly Racing will attack this weekend's first V8 Supercars endurance race with a strengthened engineering line-up.
The four-car V8 squad has secured the services of ex-Paul Morris Motorsport man Brendan Hogan, who will become the engineer on the #11 Rock Racing Commodore VE, driven by Jason Bargwanna and Glenn Seton in the next two events at Phillip Island and Bathurst.
Former #11 engineer Stuart McDonald switches to the #16 Stratco entry of Tony Ricciardello and Taz Douglas.
The addition and rearrangement of the team's engineering department means that for the first time, each of the four cars has its own full-time engineer, plus two data engineers split between the four cars (one per garage).
Team owner and driver Todd Kelly told Speedcafe.com.au that he feels more comfortable now with a well-established engineering team across all cars.
"We've been a bit light on all year, really," he said.
"We've only had one full-time data guy between the two teams (Jack Daniel's Racing and Kelly Racing) and only three full-time engineers. It has been a little bit of a struggle.
"Everything has fallen into place now. We've hired a couple of really good young guys. The changes mean that Stuart has been moved to the #16. We're trying to focus on giving Tony (Ricciardello) what he needs to lift his performance until the end of the year.
"We've also put another good young guy on, Brendan Hogan, to work on Bargs's car. It has been a bit of a shuffle, but everything has found its place and we should be set-up really well for next year."
Kelly says that having the right team members in the right places is important, especially for a young team.
"The last thing we wanted to do was rush out and get an engineer that wasn't right for us," he said.
"It's one of the most critical jobs, making sure we've got good engineers on the cars. It has taken a while, but we've finally got the right mix."
The V8 Supercars hit the track this weekend for the first of the endurance races – the L&H 500 at Phillip Island.
For more on the V8 Supercars Championship Series' first endurance race CLICK HERE for Speedcafe.com.au's V8 Race Guide.