Geoff Brabham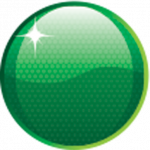 Geoff Brabham is one of Australia's most successful and celebrated racing drivers. Yes, he may be a Brabham, which in itself suggests doors were opened for him, but he did everything himself, developing a career that would be the envy of most former and current day racers.
The eldest son of Sir Jack Brabham has an impressive race resume. Geoff Brabham raced (amongst others) Formula Ford, Formula 2 and Formula 3, Indycars, Sportscars (GTP), SuperTourers and V8s throughout Europe, Australia and the US for nearly three decades.
During his career he had plenty of success; he won the prestigious Le Mans 24 hour race in 1993, won four GTP Championships, stood on the top step at Bathurst (2-litre SuperTourer)and won the Canadian-American Sportscar Challenge Cup title.
Brabham spent time racing in Europe but most of his career was spent racing sportscars in the US. Such was his success in America, in particular the American GTP Series (the forerunner to what is now known as the American Le Mans Series) where he won four championship titles, he was inducted into the American Motorsport Hall of Fame.
Long before his career started Geoff was introduced to motorsport through the racing exploits of his father, triple Formula One world champion Sir Jack Brabham.
"I wouldn't say my career was inevitable, I don't think so," Geoff Brabham told Speedcafe.com.au.
"Racing's a personal thing; it's not exactly the same as following your dad into accountancy. I just grew up with it, went to all the races with dad and enjoyed it very much and wanted to do it myself, or at least give it a go. That was the motivation for me."
Geoff went to school in England while his dad raced across the continent. He remembers those days fondly.
"When we lived in England and dad was racing full-time, I was going to school, I'd go to every race meeting I could during school holidays," said Brabham.
"He had his own plane and we'd fly to all the races in Europe, basically from the age of ten or eleven onwards."
Brabham enjoyed track success almost immediately; he won the Australian Formula 2 series, came third in the Formula Ford Championship and also won a Formula Super Vee title.
His early career was made up of predominantly open wheeler categories, including Indycar, but some of his favourite memories come from his time in the American GTP Championship.
"Driving the sportscars with Nissan was the most enjoyable time of my career," said Brabham.
"It wasn't necessarily what I really wanted to do in the beginning, I wanted to get back into Indycars, but the longer it went on the more fun I had.
"I was lead driver there with a lot of responsibility and a lot of pressure on me, but we were so successful, I look back at that as being the most important part of my career, that four or five years were the most enjoyable time."
When asked about his favourite race car, without hesitation Brabham returns to his Nissan GTP Series days.
"The first year I won the championship with Nissan (in 1988) I won eight races in a row which was an American record at the time, that car was probably my favourite," said Brabham.
"I always felt the next car that they brought out was not as good as the first, even though we won races with it."
Interestingly, when quizzed about his favourite racing memory, there is no mention of his GTP career.
"Winning Le Mans (in 1993) was a big deal," said Brabham.
"The one race I got the biggest buzz out of when I won the IROC (International Race of Champions) race at Michigan," said Brabham.
"I was battling with Dale Earnhardt, Bill Elliot and those guys, and came out on top.
"I got such a kick when I crossed the finish line, I'd never had that before, that was the race that I remember."
When Brabham looks back at his career he is proud of what he achieved. He may not have made it to Formula One, which is one of few disappointments, but his failure to follow in his father's footsteps opened up bigger, more exciting opportunities.
"When I first started I wanted to get to Formula One but I went to Europe and raced Formula three and just ran out of money," said Brabham.
"I was doing everything myself and it was difficult, but you know when some doors close, some open, so when (Formula One) grounded to a halt I got the opportunity to go to America.
"This turned out for me to be a really good decision and 18 years later I was still there.
"I've got no regrets, there's not many people that I'd swap my career for, I'm pretty happy with what I did and what I achieved."
As for now, Brabham splits his time between his representative role with BMW Australia and his son's motorsport career.
"I'm still doing the BMW driver training programme," said Brabham.
"This has been going on for about 12 years and that gets me out of the house.
"My son Matthew has started racing so this is taking up more and more of my time, these are the two main things that keep me busy."
Brabham hasn't raced for several years now and has no plan to ever get behind the wheel again.
"I don't have any desire to race anything," said Brabham.
"My enjoyment out of racing was never driving a race car; it was about competing against other people.
"My buzz was competition, to just go out and drive a race car around doesn't thrill me that much.
"You only have to lose that small percentage of desire and know that you're not going to be competitive. This made it easy for me to stop – yep it's definitely over."
While he doesn't tend to watch a lot of motorsport he will be keeping a close eye on his youngest brother David, who is racing at Phillip Island with Alex Davison and IRWIN Racing.
"With David racing at Phillip Island and Bathurst it gives me something to watch," said Brabham.
"I haven't been watching that much recently but when you've got family running it makes it a totally different deal, so I'll definitely watch it and see how he goes."
Check out Geoff Brabham at the IMSA race at Portland in 1986