Ellery set to make international race debut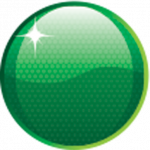 Luke Ellery will make his international racing debut later this month, competing in the USF2000 season finale at Road Atlanta, Georgia.
The current Victorian Formula Ford 1600 Championship leader will jet set to the United States only hours after his final round of the Victorian Championship at Phillip Island later this month to compete in the 170hp wings and slicks formula.
Ellery has been given the opportunity by leading team JDC Motorsports and will pilot a current-specification Van Dieman chassis.
Before his USA debut, he will test at the famous Road America circuit – just hours after touching down in The States.
Ellery is ecstatic with his upcoming race debut.
"After eight months of hard work, we have finally got there," he said.
"I would not be in this situation without the aid of my strong network group, and my family and friends who have kept me motivated to keep trying to raise the budget.
"I look forward to dipping my toes in the water at Road Atlanta, get a feel for the cars, the team, the track and the atmosphere of the USF2000 Championship – it's a whole new game for me."
Ellery says that he wants to compete in the entire USF2000 Championship next season.
"My goal is to contest the full championship in 2011 and go for the Championship prize of a Star Mazda seat next year," he said.
"That is my goal and I have never been so determined to give myself that one chance."
Ellery's international campaign will be supported by Melbourne IT Solutions, KDS LCD Televisions, Melbourne Fire Essentials and Good Health Pharmacy Mentone.