Drug charges for Sprintcar pair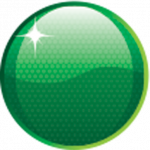 The Northern Territory News has reported that two well-known sprintcar drivers have appeared in the Darwin Magistrates Court for alleged drug possession.
Drivers Ryan Farrell and Jamie O'Neill were charged with possession of methylamphetamies, after both men were allegedly found with the drug in their pockets during a routine police traffic stop.
On August 17, officers stopped a car O'Neill was driving and Farrell the passenger on Bennett Street in Darwin City.
A later search by the Northern Territory Drug Squad of a Darwin house shared by O'Neill and Farrell, allegedly uncovered a quantity of methylamphetamies in the bedroom occupied by Farrell.
An apprentice chef at an upmarket Darwin restaurant – Ryan Sperrer, who lives in an outhouse at the same Knuckey Lagoon property has been charged with possessing a traffickable quantity of a dangerous drug. Sperrer appeared in Darwin Magistrates Court on Wednesday and will be assessed for suitability to participate in a drug court program.
Farrell was involved in a fist fight with the father of a fellow driver, Jason McIver after the pair came together during the final of the Australian Sprintcar Championships at Darwin's Northline Speedway in May.
After the event five men were caught on security cameras searching the caravan park Farrell was staying at and were allegedly planning a 'payback' on Farrell on a coming together with Kerry Madsen while battling for the lead of the race.
Farrell will re-appear in Darwin Magistrates Court on the 23rd of September, while Jamie O'Neill's next court appearance is the 14th of October.