Big money attracts stars to Pro Street Shootout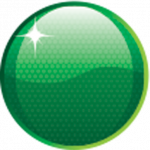 The biggest cash prize in Pro Street drag racing will be on offer next weekend at Willowbank Raceway, when the 10.5 Outlaw Pro Street Shootout hits Queensland's premier drag strip on Saturday September 18 – and it is drawing plenty of attention!

No less than $10,500 will be on offer in a winner takes all format for the 10.5 Outlaw category thanks to ProComp Motorsports, supporting Pro Street and 10.5 Outlaw racing in Australia.

The prize has attracted star drivers from not only the Pro Street field but also names and cars more regularly seen in the ANDRA Pro Series categories of Pro Stock and Top Doorslammer – such as Shane Tucker and his Pro Stock machine, Matt Abel and Deno Brijeski with their Top Doorslammers and Ben Bray in his Pro FX Scion.

Johnny Wilson, drag racer and co-owner of the Australian Pro Street Association, said that if a drag car has swinging doors and runs 10.5 inch W tyres it is eligible for this bracket.

"Cars of all sorts of power combinations and power adders, including Blown Injected, Turbo Charged and Nitrous injected V8's right through to Tube chassis Toyota Powered exotics, running anything from 1800 to 3000 HP, are eligible and set to be equalized by the tyre rule," said Wilson.

"The stipulation of tyre size basically means that no matter how powerful the car, the playing field will be leveled in that it will come down to how they are able to fine tune their chassis and translate that power to the track through those tyres.

"This means that we will be seeing cars like the Pro Stock monster of Shane Tucker, Deno Brijeski and Matt Abel in their Top Doorslammers, Ben Bray's Pro FX Gas Motorsports Scion and Tony Wedlock and his Toyota Aurion Pro FX machine competing against cars like Frank Mamone's Black Chevy Nova and Joe Signorelli's Toyota powered Celica.

"Never before has this kind of contrast in competitors from different classes been able to race in the same field against each other – it is just once in a lifetime kind of racing."

While the racing in the 10.5 Outlaw bracket is set to be thrilling, it isn't the only category set to hit the track on Saturday the 18th of September.

"We will have Pro Street Blown and Unblown, Modified Street Blown and Unblown, Radial Outlaw which basically asks the racers to go as fast as they can on a street legal tyre, and the True Street category which is for pure street animals!," said Wilson.

"A look at the entry lists shows some of the fastest and quickest street racers in the country – including from the Pro Street ranks the awesome "Aussie built" Toranas of Simon Kryger, myself and Johnny Habib in Modified Street as well as Domenic Luppino's Mustang, Jason Manswetto's Capri and Craig Hewitt's VL Commodore.

"And on top of that of course you have the Pro Series names like Tucker, Bray, Abel and Brijeski, so I really can't encourage people enough to come on and down and take the opportunity to see these guys in action battling it out for the Cash and bragging rights!"

Entry is $25 for adults or $20 for students with ID, and children aged 13 and under enjoy free admission.  Gates open at 8am with racing from midday to approximately 8.30pm.

The 10.5 Outlaw Pro Street Shootout isn't the only event set to light up Willowbank Raceway next weekend, with the Saturday event quickly followed up on Sunday with Willowbank Raceway's 25th anniversary celebrations.

Willowbank Raceway will open the gates for a relaxed, informal celebration of its beginnings and history on September 19, with static display vehicles, memorabilia and official presentations all set to be a part of the schedule.  The day will run from 9.00am to 4.00pm on September 19 – with free entry available.  For those wishing to be a part of a BBQ lunch and official Willowbank Raceway 25th anniversary goodie bag, a ticketed option is also available – visit www.willowbankraceway.com.au for more info.