Ben Barker tops times in F3 at Eastern Creek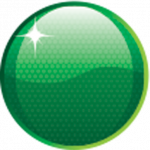 The Shannons Nationals Motor Racing Championships hit Eastern Creek Raceway today for practice ahead of this weekend's eighth round.
In a day of variable weather conditions, Ben Barker set the fastest time ahead of the battle for Formula 3 Australian Drivers Championship supremacy, topping the time charts with a late final session flier.
"With the wet this morning and the strong wind, the track is probably a bit off its best," Barker said.
"Qualifying will be very important as it's tough to make overtaking moves stick around here.
"You can probably get a tow down the pit straight and make a move into turn two, but it will be very tight.
"We'll have to wait and see what happens, hopefully we'll be in front, but the other boys will be pushing hard."
The F3 Championship battle is on in earnest, with leader Barker, Tom Tweedie and Mitch Evans all covered by only four points with six races remaining.
"We're really working on where I can improve my driving, and where we can improve the car," Evans said.
"The aim is to go out there and nail a good lap in qualifying."
Local driver Matt Sofi could throw a curveball into the mix, setting the second quickest time for the day in his first outing for 2010.
Formula 3 debutant and Formula Ford front runner Nick Foster had a inauspicious start to the weekend, with an overnight visit to Westmead Hospital after suffering from a stomach bug.
Foster soldiered on though today, ending the day eighth overall.
"F3 is good, it's a complete step up from what I'm used to," Nick Foster said.
"It's been a very big learning curve getting used to the aero package, and with the wet and dry weather it probably hasn't helped much.
"The biggest thing is the braking; you've got to go very deep, because the wings and slicks give you a lot more mid-corner speed."
Chris Smerdon was the quickest in practice for the Shannons V8 Touring Car Series, finishing ahead of category newcomer Sam Walter, and Series leader Tony Evangelou.
Jon Trende fought back for the 997 model cars in the Porsche GT3 Cup Challenge presented by Mission Foods, topping the time charts in both 30 minute sessions.
Matt Kingsley comes into the round having won the previous nine races straight, currently holding a 50 point lead in the championship chase.
James Sera and Darren Hossack are tied in points in the Kerrick Sports Sedan Series, with the pair trading fastest times throughout today's practice sessions.
Sera picked his tyres correctly for the opening wet session, heading the field by a whopping 20 seconds, but Hossack bounced back to head the second session, while Sera took honours in the third.
Joining the regular Shannons Nationals categories on the program is the Commodore Cup National Series, with their weekend schedule kicking off early on Saturday morning.
Adam Beechey may be holding down a solid lead in the points standings, but title contenders Scott Andrews, Tony Bates and Nick Parker will be out to prove a point.
Ivan Srejber topped the time charts in practice for the 2010 PRB Race Series sponsored by L. W. Parry Engineering, while Michael Kinsella was quickest in all three Formula Vee sessions.
Action commences at 9:00am on both Saturday and Sunday, with admission free on Saturday, while adult tickets on Sunday are $20, concessions $15, and children under 12 are free.
Racing on Sunday will be streamed live on the internet, with details available at www.thenationals.com.au over the weekend.