'McConville wall' makes for safer Island turn one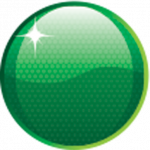 A tyre wall has been erected at Phillip Island's notorious turn one, aimed at stopping cars inadvertently short-cutting the circuit.
Last year, Cameron McConville was lucky to escape serious injury when his Team BOC Commodore crossed from turn one to the straight between turn two and three after contact with Steve Owen. McConville was narrowly missed by an unsuspecting David Besnard.
The new 'McConville wall' will stop cars that make the trek through the gravel trap and onto the other side of the circuit.
McConville, driving with Garth Tander in the #2 Toll Holden Racing Team Commodore VE II, said that the incident still plays on his mind.
"The tyre barriers are there for a reason after Steve Owen and I touched," he said.
"We haven't kissed and made up, so we'll see what happens."
Orrcon Steel FPR Falcon driver Mark Winterbottom says that the tyre wall was a necessity after last year's incident.
"You have to stop people from crossing the track," he said.
"If McConville had been hit by a car that would have been doing 150-200kmh, it's a massive impact. That was freakish accident that you probably won't see again.
"When you go off there, it's a quick corner. It has a good run-off, but if you go straight, like Cam did, that is where it comes undone.
"It's a hairy corner – 250kmh, fifth gear, and when you're out of control, that's when you realise how quick you're going."
See below for McConville's frightening incident from last year's L&H 500 at Phillip Island last year.