Webber reveals: I almost quit Formula 1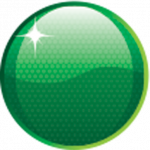 Mark Webber has revealed that he almost quit Formula One at the end of the 2006 Formula One season.
The Red Bull Racing star, a contender in this year's world championship, has said that he considered leaving F1 after a horrid season with the struggling Williams Formula One team.
In the 18 races in that season, Webber failed to finish 11 times – mainly due to mechanical failure. His best race result that year was a pair of sixth places at Bahrain and San Marino.
Fast forward four years, Webber is almost on top of the world, just three points behind McLaren title leader Lewis Hamilton.
Webber told News Limited sports journalist James Phelps that he was close to giving the sport away at the end of a disappointing two-year stint at Williams.
"I got pretty low during my time with Williams," he said.
"I think most people at this level have similar levels of talent and you have to be the one who wants it the most.
"There was a stage when I didn't.
"I did think it was tough at times, but giving up is easy.
"But I did consider it in my Williams days. That was very tough. I wasn't enjoying it and you have to be competitive. When you lose it hurts and that is the way it has to be. When that fire goes, well, it is time to stop."
Webber also revealed to journalist Phelpes that Ferrari had spoken to him about driving for the famous Italian team next year, before Webber signed a one-year extension on his current deal with Red Bull Racing.
"Did they speak to me? Yes they did, but it was pretty light, pretty cryptic," Webber said.
"To be honest, I think they were trying to put a bit of heat on (Felipe) Massa, but they did talk to me."
See below for a Fox Sport's news video on Webber ahead of this weekend's Italian Grand Prix.