Lowndes says Skaife retired too early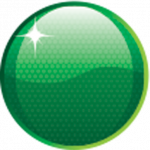 Craig Lowndes says that his TeamVodafone endurance team-mate Mark Skaife retired too early from full-time racing.
On the eve of the first V8 Supercars long-distance race at Phillip Island this weekend, Lowndes, a three-times V8 champ, says that Skaife shouldn't have hung his boots up at the end of the 2008 season.
"There's no doubt that Mark has still got great ability, and I think he retired before his time," Lowndes told Speedcafe.com.au.
"He is very keen to get in the car and prove that he still has the ability and speed."
After Skaife left full-time racing, he stayed well entrenched in the sport, as both a commentator for the Seven Network and as a board member of V8 Supercars Australia.
But he still has the desire to race motor cars. At Bathurst last year, he teamed with Greg Murphy and were robbed of victory when an ill-timed Safety Car spoiled their day.
This year, Skaife has signed with TeamVodafone, arguably the best team in pit-lane, and with Lowndes, the pair are the most experienced and successful driver combination in this year's V8 Supercars endurance race field.
Lowndes says that the pair have a great chance at winning the big races at Phillip Island and Bathurst.
"We've got a brand-new race car to debut this weekend, so we'll certainly have as good an opportunity as ever," he said.
"Skaife and I have very similar likings to the car. When we got told that Jamie (Whincup) and I couldn't pair up as a team due to the rules, Mark was my first choice. I wouldn't have picked him if I didn't think we could win."
While Lowndes is full of praise for Skaife today, life hasn't always been roses for the drivers of the #888 Holden.
Lowndes and Skaife were team-mates at the Holden Racing Team in the late 90s. Lowndes won two titles (1998 and 1999) before Skaife won in 2000. By that stage, the relationship between the pair was not strong, and Lowndes left to drive for Ford.
In Lowndes' second race meeting with Ford in 2001, he and Skaife were embroiled in a brilliant battle on the streets of Clipsal – and a strong rivalry was formed.
"Mark and I have had a great rivalry over the years – both together as team-mates at Holden and apart when I was at Ford," Lowndes says.
"It's been about 10 years since we drove together, and there's been a lot of water under the bridge. We get on extremelly well now, we understand the car very similar and our height and weight is very similar. I'm really looking forward to pairing up with Mark.
"I know he is just as keen and eager as I am."
The Lowndes/Skaife #888 entry is featured today in the final Castrol EDGE Countdown. See below for what Larry Perkins thinks of the pair's chances at Phillip Island and Bathurst.
For more on the V8 Supercars Championship Series' first endurance race CLICK HERE for Speedcafe.com.au's V8 Race Guide.