FIRST PICS: MWM's Fujitsu Wildcard entry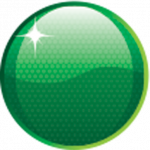 Here is the first picture of Matthew White Motorsport's Wildcard entry that will compete in this weekend's L&H 500 at Phillip Island – the first V8 Supercars endurance race for 2010.
MWM and Greg Murphy Racing are the two Wildcards that have been selected for the V8 endurance races at Phillip Island and Bathurst.
These two teams generally compete in the Fujitsu V8 'development' Series. MWM is the reigning series champion team, while GMR currently leads this year's title.
MWM's Wildcard entry will be driven by Ant Pedersen and Damien Assaillit– the youngest driver pairing in the field.
Team owner White says that there is no extra pressure on his young chargers.
"Damien has done it before, he did it with us last year, so he knows what it is about," White said.
"And we know Ant pedals well. He has always been good at new tracks. I'm confident that both of our drivers will be able to do the job we ask.
"For us, it is about keeping the car reliable, do whatever strategy it takes it keep us on the lead lap. There's probably only four or five cars that we are racing, and if we can beat them, we'll be all pretty happy.
"I'd love to say that we'll win or finish top 10, but I know this level and the standards of the people that we're up against.  This weekend is just about getting our drivers miles. They'll do about five-times the amount of laps compared to a regular Fujitsu V8 Series round. Hopefully by the end of the weekend, we can surprise ourselves."
The MWM entry will carry support from Fujitsu, Turtle Wax, Land Survey, University of Southern Queensland and Speedflow.
Practice for the L&H 500 Phillip Island kicks off at the Phillip Island Grand Prix circuit this Friday with two individual qualifying and two qualifying races for each car's drivers to follow on Saturday – the combined results of Saturday's races determining the starting grid for Sunday's L&H 500.
For more on the V8 Supercars Championship Series' first endurance race at Phillip Island CLICK HERE for Speedcafe.com.au's V8 Race Guide.
And to see what six-times Bathurst 1000 winner thinks of the Wildcards, see the Castrol EDGE Endurance Countdown below …