FIA to review Formula One team order rules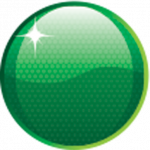 The FIA will review the rules relating to team orders in Formula One racing after the World Motor Sport Council decided to impose no further penalties on Ferrari for their controversial one-two finish at the German Grand Prix.
Ferrari was handed a US$100,000 fine by the Hockenheim stewards for using team orders to manipulate the result of the race – ordering Felipe Massa to move aside to let team mate Fernando Alonso win the race. The stewards also deemed that Ferrari's actions brought the sport into disrepute.
Following a special hearing in Paris on last night (Australian time), the Council decided Ferrari's fine should stand, because as Article 39.1 of the sporting regulations states "team orders which interfere with a race result are prohibited". Ferrari clearly breached this rule.
However, the Council also decided that Article 39.1 should be reviewed and referred the matter to the Formula One Sporting Working Group for consideration.
In a statement issued after the hearing, Ferrari expressed its appreciation of this proposal and said they had "taken note" of the Council's decision.
Ferrari and the other Formula One teams head to Monza this weekend for the 14th round of the World Championship. CLICK HERE for Speedcafe.com.au' free F1 Race Guide leading into this weekend's round.