Car #888 – Castrol EDGE Endurance Countdown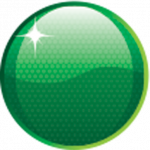 The Castrol EDGE Endurance Countdown wraps up today, looking at the #888 TeamVodafone Holden Commodore VE entry of Craig Lowndes and Mark Skaife.
If an driver experienced combination is going to win these V8 Supercars endurance races, starting this weekend at the L&H 500 at Phillip Island, then look no further than this entry.
Between them, Craig Lowndes and Mark Skaife have won nine Bathursts, eight touring car championships and a million races (OK, that last statistic might need to be looked at!)
Lowndes has been in reasonable form this year, let down on occasion by a few car problems and mistakes in qualifying.
Come Bathurst, if Lowndes is in the car at the end and is within sight of the lead, bet the house on him.
While his team-mate Skaife has been out of the race seat for a year, he won't be expected to qualify the car or any heroic feats. All he needs to do is a safe, consistent job (like all the co-drivers), and he could be in line for a sixth Bathurst crown. The only men to have more than six Bathurst wins is Larry Perkins (six), Jim Richards (seven) and Peter Brock (nine).
See below for the final Castrol EDGE Endurance Countdown – exclusive to Speedcafe.com.au
Car #888 TeamVodafone Holden Commodore VE
CRAIG LOWNDES
Age: 36
Lives: Kilcoy, Queensland
Debut: 1994 (with Brad Jones)
Starts: 16
Best Finish: 1st (1996, 2006, 2007, 2008)
MARK SKAIFE
Age: 43
Lives: Melbourne, Victoria
Debut: 1987 (with Grant Jarrett)
Starts: 23
Best Finish: 1st (1991, 1992, 2001, 2002, 2005)
* All statistics relate to the Bathurst 1000
To see all of the Castrol EDGE Endurance Countdowns, plus more Speedcafe videos, go to our YouTube channel http://www.youtube.com/speedcafetv