Bonus points for TV stages in WRC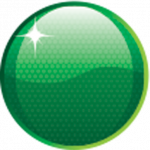 World motorsport's governing body, the FIA, has announced a number of changes to next year's World Rally Championship, including a bonus stage on every round where drivers will compete for extra championship points.
The FIA's World Motor Sport Council made the decisions at a meeting overnight in Paris.
The first change, introduced to enhanced television coverage, is that from 2011 each World Rally Championship event must include one special stage on the final day. The fastest drivers on this stage will be awarded additional points (3-2-1) – giving all drivers an incentive to push hard, regardless of their position in the overall classification.
This same idea was last used in 1999, and allows for cars that have withdrawn from the event to re-enter for the stage to fight to score points against those cars still in the competition.
The Council also announced a new category of competition in the Production Car World Rally Championship (P-WRC) in 2011. The 'FIA Production Car Cup for drivers of 2WD cars' will be introduced to encourage competitors in Group R cars.
The rules of the Super 2000 World Rally Championship (S-WRC) have been clarified. From 2011, cars eligible to contest the S-WRC must have a normally aspirated engine with a cylinder capacity of less than 2000cc. There will be no repeat of this season's FIA WRC Cup.
In an effort to make the sport more cost effective for teams, new regulations concerning engine durability will come into force next year. After the fourth event in the 2011 calendar (Rally Jordan), Manufacturer and WRC Teams are permitted to use a maximum of two engines per car for the remaining nine events.
Commencing from 2011, all rally cars will start special stages at one-minute intervals not two. As with the current system, however, the gap can be increased in the case of adverse stage conditions – like dust hanging in the air.
Finally, the FIA in association with the WRC promoter North One Sport will establish an Academy for young drivers.