20-round F1 schedule announced for 2011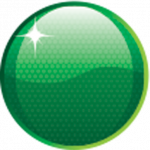 The Australian Formula One Grand Prix has a confirmed race date for 2011.
The AGP, to be run on the last weekend of March next year, will continue to be the second round of the World Championship amongst a record 20-round calendar.
This confirmation comes after F1 racing's governing body, the FIA, released the calendar for the 2011 world championship.
The major addition of the Indian Grand Prix makes for a 20-race season – the longest-ever F1 season.
The Bahrain Grand Prix will kick off proceedings on March 13, followed by the Australian, Malaysian and Chinese rounds before the championship heads to Europe.
The inaugural Indian event will take place towards the end of the year on October 30, with the season drawing to a close in Brazil on November 27.
The 2011 season will have four back-to-back race meetings, with the Malaysia/China, Spain/Monaco, Germany/Hungary and Japan/Korea events all taking place on consecutive weekends. The 2010 calendar only had three back-to-back meetings.
2011 FIA Formula One World Championship calendar:
13/03 Bahrain
27/03 Australia
10/04 Malaysia
17/04 China
08/05 Turkey
22/05 Spain
29/05 Monaco
12/06 Canada
26/06 Europe
10/07 Great Britain
24/07 Germany
31/07 Hungary
28/08 Belgium
11/09 Italy
25/09 Singapore
09/10 Japan
16/10 Korea
30/10 India*
13/11 Abu Dhabi
27/11 Brazil
* Subject to the homologation of the circuit