TeamVodafone secures F1 engineer for 2011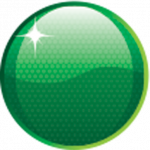 TeamVodafone has appointed John Russell as Director of Engineering and Production for 2011.
Russell will see out the remainder of the F1 with the Williams Formula One team before re-locating to Brisbane to work alongside TeamVodafone Technical Director Ludo Lacroix.
This will be Russell's second foray into V8 Supercars. He held the position of chief engineer with Ford Performance Racing from its inception (2003) until 2005. He also worked with Brad Jones Racing for a period after his stint at FPR.
According to a statement, Russell's role will be to improve car reliability and production engineering, as well as ensuring the team's Holden Commodore V8 Supercars are as easy to service and set up as possible, given the increasingly short time available both at circuits and between race events.
Russell is looking forward to coming back 'Down Under.'
"I am delighted to be returning to the V8SC series with Triple Eight and remain grateful to Roland for this opportunity," he said.
"I'm very excited to be in a position where I will be able to contribute to both the continued successes of Triple Eight at the track and also participating in the process of developing a sound, sustainable and contemporary chassis platform to take the category into the future."
TeamVodafone Principal Roland Dane believes Russell's appointment will strengthen the overall management team allowing both himself and Lacroix to pursue other engineering-led revenue opportunities for Triple Eight Race Engineering Australia, the company behind TeamVodafone.
"We are excited to announce John's appointment and look forward to him being an integral part of our team and our championship campaign in 2011 and beyond," said Dane.
"He brings a wealth of experience, both from his time in Formula 1 and earlier in his career where he worked in the BTCC.
"A V8 Supercar and a Formula One car are obviously two very different beasts but the principles and ideas that drive their performance and efficiency are similar. As the rules make entrepreneurial engineering less and less possible, the details become more and more important. Success in V8 Supercars is increasingly driven by engineering details and that's an area where John will give us a significant boost.
"John will work closely with Ludo in his role and I believe they will make for a highly effective duo, and together will give our team of young engineers a huge amount of experience and know-how to draw upon."
Russell has a long and decorated history in motorsport. He graduated as a trainee with Britain's civil nuclear power research and development program before obtaining a degree as a mechanical engineer.
He worked with Williams' touring car engineering arm as a designer of the BTCC-winning Renault Laguna, as well as overseeing the 1999 Le Mans-winning BMW V12 LMR.
Russell joined FPR in 2003 and played a role in the establishment of the factory team in the V8 ranks before returning to the UK and his current position within the Williams F1 team.
He will move to Brisbane with his wife, Mandy, the pair both professing their love for Australia and looking forward to touching down soon after the F1 season wraps up.