Jim Richards: Is he the ATCC's best driver?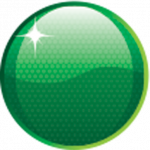 Jim Richards is an Australian Touring Car legend. No, we can't claim him as an Australian (he's a Kiwi), but when it comes to local Aussie racing, 'Gentleman Jim' has won it all.
Richards has won seven Bathurst 1000s, four Australian Touring Car Championships plus various other successes in Sports Sedans, Super Tourers, Porsches and Tarmac rally.
In general speak, he is one of the sport's legends, but is he the best Australian Touring Car driver ever? According to a recent 'Pirtek Poll' on Speedcafe.com.au, he is!
Speedcafe's Grant Rowley spoke to Jim Richards about his popularity, driving future and what he is doing next weekend …
SPEEDCAFE: From more than 5000 poll participants, Speedcafe voters have picked you as the best Australian Touring Car driver of all time. What do you think about that?
JIM RICHARDS: Well bugger me. It just goes to show how much the general public don't know! (laughs)
That is flattering, I suppose. That's fine by me. It's really hard to rate guys in different eras. Sometimes you have the best car and you might not get beaten. Nowadays, it is probably closer than it has ever been in performance.
SPEEDCAFE: You've never really been the sentimental type. I've interviewed you a number of times and asked questions like 'What's your best win?' and 'What are you most proud of?' and you've never given me an answer – you've always been focused on what is happening tomorrow, rather than what happened yesterday …
JR: That's right. To be honest, when I first started driving in my Ford 105E Anglia in New Zealand, I never ever thought I'd win a race. The class that I was in, I qualified second last and finished second last. As I got better cars, I got enthusiastic with them and started to win races, but you've got to have the right equipment at the right time. There were probably heaps of guys if they were given better equipment could have won more races.
I just genuinely love driving. I've never been worried about winning. I've always thought that I drive the cars because I enjoy driving them for what they are. If I happen to win, that's a bonus. I'm not going to stop because I'm not winning. I would stop if I wasn't competitive and I wasn't enjoying, but there's no way I'd stop because I wasn't winning – you simply can't win all the time!
SPEEDCAFE: Do you think you've had that philosophy your entire career – even at your peak when you were winning Touring Car Championships and Bathursts?
JR: I've always been like that, ever since I started. Even in the days when I won the first touring car championship. You can only do the best with what you've got. If it is not good enough, then that's unfortunate, and that's it. You'd try as hard as you can to get a result, and if you don't win, you can't just go out and change the situation. You've driven as hard as you can to win the race, you might not have won it, but unfortunately they're the facts.
Fortunately, I turned up at most races and I was driving good enough to get some wins, and it is flattering to think that people acknowledge that.
I'm still driving now because I love it. I'm not driving because I have to, and I don't win that much, but that's the way it has always been. I get involved, I love what I'm doing and I can't think of anything else I'd rather do.
SPEEDCAFE: Today marks the fourth anniversary of Peter Brock's passing. You and Brock shared three Bathurst wins and competed against each other for many, many years. Brock will probably go down as Australia's most recognised driver, but according to Speedcafe.com.au voters, not the best …
JR: I don't think that Peter was 100 percent motivated to win. I think he was a bit like me. He loved the competition, he loved winning, but take the wins away from him and he'd still be doing it.
I think there's a different mindset from when we started compared to these days. We all wanted to win, but I reckon if they told us 'you can never win a race,' we'd still be out there.
He was the benchmark. He had a great team around him, great cars, and his natural ability was always there. He was always going to be a good driver. He drove Formula 2 cars, he drove Sport Sedans, rally cross and rally cars and was good at everything. Again, it was a bit like me.
There were other drivers out there who have been similar in ability to us, but they concentrated on one part of the sport rather than branching out and doing other things. Today's V8 Supercar drivers are very much in that situation.
SPEEDCAFE: You're right. Most of the current drivers do their 15 V8 events and that's it …
JR: Exactly. In all the driving contracts I had with BMW or Nissan, whatever, there was never anything that stopped from doing anything else I wanted. Sure, I'd ask Fred Gibson or Frank Gardner, but they never had any clauses that said I couldn't go trail bike riding, skydiving, or you can't drive this or that. The crew chiefs of the teams, they figured the more you drove, the better you are going to be.
Of course, there wasn't the commercial constraints that you have to do now. My son Steve is away nearly every week – Perth, Darwin, anywhere, doing things for Dunlop, Ford, Lawrence and Hansen, Castrol. There wasn't that pressure on us back in those days. We drove the cars, hoped out and did our own thing. Occasionally we did a sponsor engagement. Now, it is a lot more all encompassing. The facts are, the modern drivers probably don't have much time to do anything else other than race V8 Supercars and do PR work.
SPEEDCAFE: We've seen pictures of your Touring Car Masters Javelin that is nearly complete. How's that project coming along?
JR: It probably won't be ready to race this year, but I'm looking at it right now. It is sign written and looking fantastic. We're waiting for the engine and a few bits and pieces to go around it.
The Touring car Masters is a really good, competitive class. To a certain degree, it will be interesting for me to have a car with the same size engine and same weight as everyone else. It is just a fantastic class.
SPEEDCAFE: Any hint on who you might get to drive the Javelin, or are you going to hog that seat yourself?
JR: I'll have two cars, and I'll take two cars to the meetings. We won't race two cars every time, but they'll be there. Steve (Richards) will be able to have a drive on occasions if he is permitted. And we might invite some celebrity-style of driver like Mark Skaife or Neil Crompton or Brad Jones. Those are names I'm pulling out of the hat.
SPEEDCAFE: And you recently got a nice letter in the post from one Lord March …
JR: Yes. I'm heading to the UK tomorrow. I got a letter from Lord March, and I've responded saying I'd love to do it, of course!
I'll be competing in the St Mary's Trophy race at the Goodwood Revival. It is a two-driver thing – one celebrity driver and the owner and we do one race each.
I'm driving a 1956 Morris Minor. I've never raced one, but I used to own one in the early 60s! I can't wait.
I'm also playing in the annual cricket match. So I'm playing cricket on Thursday, drivers briefing on Thursday night and racing after that.
SPEEDCAFE: That would have been a nice letter to receive …
JR: It was a nice surprise. I always intended on going over one day and seeing it. It wouldn't have been this year, but when I got the letter asking me to come and compete, I couldn't say no. You don't get asked every year.
SPEEDCAFE: Have you done some research on the track over there?
JR: To be honest, I haven't ever seen a complete picture of the circuit. I'll have to make it up while I'm there!