Jim Richards flattered to be voted best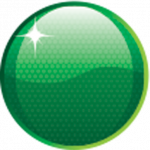 According to Speedcafe.com.au viewers, Jim Richards is the best Australian Touring Car driver ever, beating the likes of Dick Johnson, Peter Brock, Mark Skaife and Allan Moffat.
In the Pirtek Poll over the past week, over 5000 people responded with Richards winning with the most votes ahead of Johnson and Bathurst great Brock. Richards scored more than 1500 votes.
Speedcafe.com.au ran the poll after it was announced that V8 Supercars Australia will nominate the top 50 Australia Touring Car drivers of all-time as it celebrates the 50th anniversary of the Australian Touring Car Championship this year.
The top 50 Australian Touring Car drivers will be selected by an assembled panel of ex-drivers, journalists and industry members.
The winner will be announced at the Norton 360 Challenge at Sandown Raceway on November 19-21.
Richards' list of achievements in the sport is longer than most, including seven Bathurst 1000 victories and four Australian Touring Car Championships. He is expected to be one of the favourites in the official 'Top 50' voting.
Richards says that he is humbled by the public support he received through the Speedcafe poll.
"I just turned up at most races and I was driving good enough to get some wins, and it is flattering to think that people acknowledge that," he said.
"It's really hard to rate guys in different eras. Sometimes you have the best car and you might not get beaten. Nowadays, it is probably closer than it has ever been in performance.
"I just genuinely love driving. I've never been worried about winning. I've always thought that I drive the cars because I enjoy driving them for what they are. If I happen to win, that's a bonus. I'm not going to stop because I'm not winning. I would stop if I wasn't competitive and I wasn't enjoying, but there's no way I'd stop because I wasn't winning – you simply can't win all the time!"
Today marks the four anniversary since Peter Brock's passing. Richards and Brock teamed up on three occasions to win the Bathurst 1000.
Even though Speedcafe's readers have voted Richards ahead of Brock on their all-time list, Richards rates Brock as the driver that everyone wanted to beat.
"He was the benchmark," Richards said.
"He had a great team around him, great cars, and his natural ability was always there. He was always going to be a good driver. He drove Formula 2 cars, he drove Sport Sedans, rally cross and rally cars and was good at everything."
For more with Jim Richards, CLICK HERE for today's Café Chat …
And if you haven't already voted, you can do below …
(polls)