Four drivers to make MINI debut at Island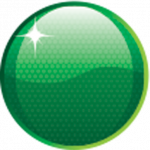 Four drivers will make their Australian Hertz MINI Challenge debuts this weekend at Phillip Island for Round 5 of the national series.
Former international driver Josh Hunt, Kiwi Craig Innes, Elliot Barbour and Dave Thomas will all have their first cracks at the local competition, hoping to upset the series regulars.
In total, 16 MINI R56 Challenge cars will line-up at the Island track.
Hunt, a former karting ace and Champ Car Atlantics driver, is a MINI virgin, while Innes has been appointed the Pizza Capers UberStar for the event and is no stranger to MINI Challenge. Innes has been competing in the New Zealand version of the series for the past two years and was crowned the 2008/2009 series Champion in the slightly different, supercharged R53 version.
Hunt expects to be competitive in his MINI debut.
"I'm really looking forward to my first opportunity at driving these fantastic MINI race cars and I'm extremely grateful to both DecoRug and MPC for giving me this chance," he said.
"My history in the sport is predominantly from karts and they say the MINI R56 has similar attributes so I think I'm really going to enjoy myself out there.
"I have been following the series all year and have noticed how tight a lot of the races are due to the nature of its one-make format so I'd like to think we can be competitive at Phillip Island this weekend."
Thomas, father to MINI Challenge regular Dylan has piles of experience in Tarmac Rallying this will be the CXC Global driver and owner's first race at the top tier of Australian circuit-racing.
Victorian Barbour, 19, is a stranger to MINIs.but knows his way around Phillip Island having competed in Victorian State racing for a number of years.
JAXQuickfit driver Chris Alajajian leads the series closely followed by last year's MINI Challenge Champion Paul Stokell.
Nipping at their heels are local lads Peter McNiven and Sean Carter who sit in third and fourth respectively with just eight points separating the pair.
The MINI Challenge supports the L&H 500 for V8 Supercars at Phillip Island.