Davison: I wanted Brabham before new rules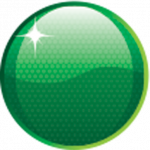 Alex Davison says that he had asked about getting David Brabham as his V8 endurance co-driver last year – before the new endurance driver rules were enforced.
'Primary' V8 drivers are being forced this year to remain in their regular cars, partnered by once-a-year drivers.
Davison, driver of the #4 Stone Brothers Racing-prepared IRWIN Tools Falcon FG, says that he spoke to team owners Ross and Jim Stone last year, suggesting Brabham as an ideal team-mate.
As it turns out, Brabham will drive with Davison at Phillip Island, Bathurst and the new 'international-flavoured' Gold Coast 600 endurance race.
As a bonus for Davison's foresight, Brabham will be the only international driver competing in all three endurance races – a huge bonus for the IRWIN-backed entry.
While Brabham has not started a V8 race for four years, Davison is confident that Brabham will be able to do a solid job.
"I started talking to the team about endurance drivers at the end of last year and David was my number one pick," said Davison.
"I was really rapt when I was told that we had David for the enduros.
"David has quite a lot of V8 Supercar experience and done really well when he has driven them, which will give us quite an advantage.
"I don't think it will take him long to get up to speed. He's used to doing endurance races, he does these races every week, so it won't take him long to adapt."
The Davison/Brabham combination may not be the favourites heading into this weekend's first V8 endurance race – the L&H 500 at Phillip Island – but the two names are certainly synonymous with Australian motorsport.
Brabham, a former Le Mans 24 Hour champion and Formula One driver in his own right, is the son of Sir Jack Brabham – three-times world champ.
Davison is the grandson of the late Lex Davison, who won four Australian Grands Prix in the same era as Sir Jack.
For more on the Davison/Brabham dynasties, see the news video below …