Kobayashi scores extended deal with Sauber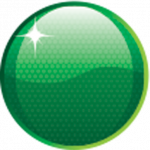 Kamui Kobayashi has been retained by Sauber for the 2011 Formula One World Championship.
The 24-year-old, currently 12th in the standings, is Sauber's first confirmed driver for next year.
Team principal Peter Sauber said that he was never in doubt that Kobayashi would remain with his team for another season.
"We enjoy having our rookie as part of the team – both as a driver and a person," Sauber said.
"We never had any doubts about working with him again in 2011.
"Kamui has definitely fulfilled our expectations in terms of his speed and fighting spirit. Plus, his work with the engineers and his technical understanding has also developed very well.
"The experience he has built up over his first full season in Formula One will certainly stand him in good stead for 2011. And our aim is to give him a fast and reliable car from the outset next season."
Kobayashi made a wild debut to Grand Prix racing with Toyota at the end of the 2009 season. In his first race at the Brazilian Grand Prix, he was involved in a big accident before tempering his raw speed, placing in sixth position in his second race in Abu Dhabi.
Sauber recognized his ability and signed him for 2010, and after a difficult start to the year, Kobayashi says that sticking with the Swiss team is the right call for him.
"We had a very difficult start to the season, but we've worked together to pull ourselves out of that situation," Kobayashi said.
"I feel very much at home in Peter Sauber's team and am very pleased we'll be working together again in 2011.
"However, for now I'm focusing 100 per cent on this year. There are still six Grand Prix weekends to go in 2010, and we'll be hoping to make up more ground."
The Formula One class reconvenes this week at Monza for the Italian Grand Prix.