Is an Irishman heading to V8 Supercars?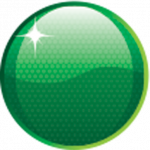 Ulsterman Robert Cregan has had his first taste of V8 Supercars at Winton Motor Raceway today.
Cregan, from Dublin, Ireland, drove one of Matthew White Motorsport's Ford Falcon BAs at the rural Victorian circuit.
Currently racing a Porsche in Europe, Cregan has flown to Australia specifically to test the V8 with a view to competing in the near future. He will attend this weekend's V8 Supercars event at Phillip Island.
Cregan is the son of Richard Cregan, the former team manager of Toyota's Formula One team who now heads up Abu Dhabi Motorsport Management, in charge of preparations for the Abu Dhabi Grand Prix at Yas Marina Circuit.
The 21-year-old told Speedcafe.com.au that he is keen to get involved in V8s sooner rather than later.
"I've been trying to organise a test for a while," he said.
"I've watched V8s my whole life, and finally I've got a chance to get a day with a car. It's been amazing.
"I've done quite a few laps. It's a big V8, a fair bit heavier than what I thought, so it took a few sessions to get my head around it. In the afternoon, I spent my laps trying to get the times down and do something respectable.
"We came out to do just one test to see if we could be competitive. It looks like I would be, so now, we'll look at putting together a package.
"To have the chance to race in Australia would be amazing. It is one of the best advertised categories in the world. It is definitely something I want to do in the future."
Cregan says that the Fujitsu V8 Series – the second-tier category for wanna-be V8 heroes – would be the ideal place for him to start.
"The Fujitsu Series would be the perfect stepping stone," he said.
"It's a very expensive hobby, but if you can get the sponsorship to do the Fujitsu Series for one year to see how we do … to get into the main V8 series would be a dream come true. Even to race in the Fujistiu Series would be amazing."