Courtney: I love my Falcon's new look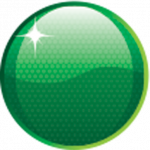 James Courtney and Jim Beam Racing will head into this weekend's first V8 Supercars endurance race with a brand-new race livery.
Both the #17 and #18 Falcons of Steve Johnson/Marcus Marshall and Courtney/Warren Luff will have a new look, featuring Jim Beam's new 'Romancing The Liquid' brand design.
The livery will make its debut at the L&H 500 at Phillip Island this weekend and remain on the cars for the rest of the season.
V8 Championship leader James Courtney told Speedcafe.com.au that he likes his car's new look.
"With all the attention that we're getting at the moment, Jim Beam wants to make the most of it," he said.
"Jim Beam is updating it corporate look – so we've followed suit. I think it looks nice. The car is a lot whiter. There's not many white cars out there, so it should stand out well."
But the big question – will the revised colours make his Falcon go even faster?
"Definitely," Courtney says. "You only do something like this if it going to make you faster!"
Jim Beam's Brand Director Ray Noble said that using its race team sponsorship is the ideal way to promote the company's fresh change.
"Our partnership with Jim Beam Racing provides a great platform for us to introduce the legions of V8 fans in Australia to Jim Beam's new look in a way they can be proud of," he said.
"The new livery brings the brand to life while reinforcing the heritage and authenticity of the brand in a contemporary way.
"It's a refreshing change to create excitement within The Team and amongst fans as we enter the second half of the Series."
See below for a video supplied by Jim Beam Racing, unveiling the new car's look.