Car #15 – Castrol EDGE Endurance Countdown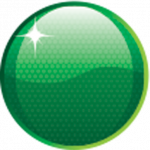 Today, the Castrol EDGE Endurance Countdown looks at the #15 Jack Daniel's Racing Holden Commodore VE entry of Rick Kelly and Owen Kelly.
The 2010 season has been a consistent, if unspectacular one for Rick Kelly. A number of fourth place finishes is as close to a good result that Rick has got, but his consistency has placed him well inside the top 10 heading into the endurance races.
While Rick is running above average, he doesn't really have a championship to worry about, and that could be this entries huge bonus at Phillip Island and Bathurst.
Kelly will be partnered by Kelly. No, not that Kelly – the other one! Owen Kelly (no relation) has done plenty of V8 Supercars miles. He's done them with big teams and small teams. He's even driven NASCAR this year.
Is the #15 Jack Daniel's Commodore a real Bathurst chance?
See below for today's Castrol EDGE Endurance Countdown – exclusive to Speedcafe.com.au – your daily racing fix!
Car #15 – Jack Daniel's Racing Holden Commodore VE
RICK KELLY
Age: 27
Lives: Melbourne, Victoria
Debut: 2001 (with Nathan Pretty)
Starts: 9
Best Finish: 1st (2003 & 2004 with Greg Murphy)
OWEN KELLY
Age: 33
Lives: Melbourne, Victoria
Debut: 2000 (with Aaron McGill)
Starts: 8
Best Finish: 6th (2005 with Nathan Pretty)
All statistics relate to the Bathurst 1000